Tribhuvan University Institute of Science and Technology (IOST) Kirtipur today publishes the entrance examination results for the enrollment in B.Sc CSIT program. The entrance examination of B.Sc CSIT program was held on Ashoj 11, 2075.
According to the notice of TU IOST, the classes of B.Sc CSIT will commence from Kartik 28, 2075 and the examination of the first year will be held on Baishakh, 2076. TU IOST has urged colleges to enroll the students according to merit list according to the pre-approved quota.
A total of 3,566 students have passed the entrance examination and are eligible for the admission. Currently 57 Colleges are running B.Sc CSIT program in Nepal.
You can find detail information about B.Sc CSIT program and colleges offering B.Sc CSIT following THIS LINK
For more information read the official notice below: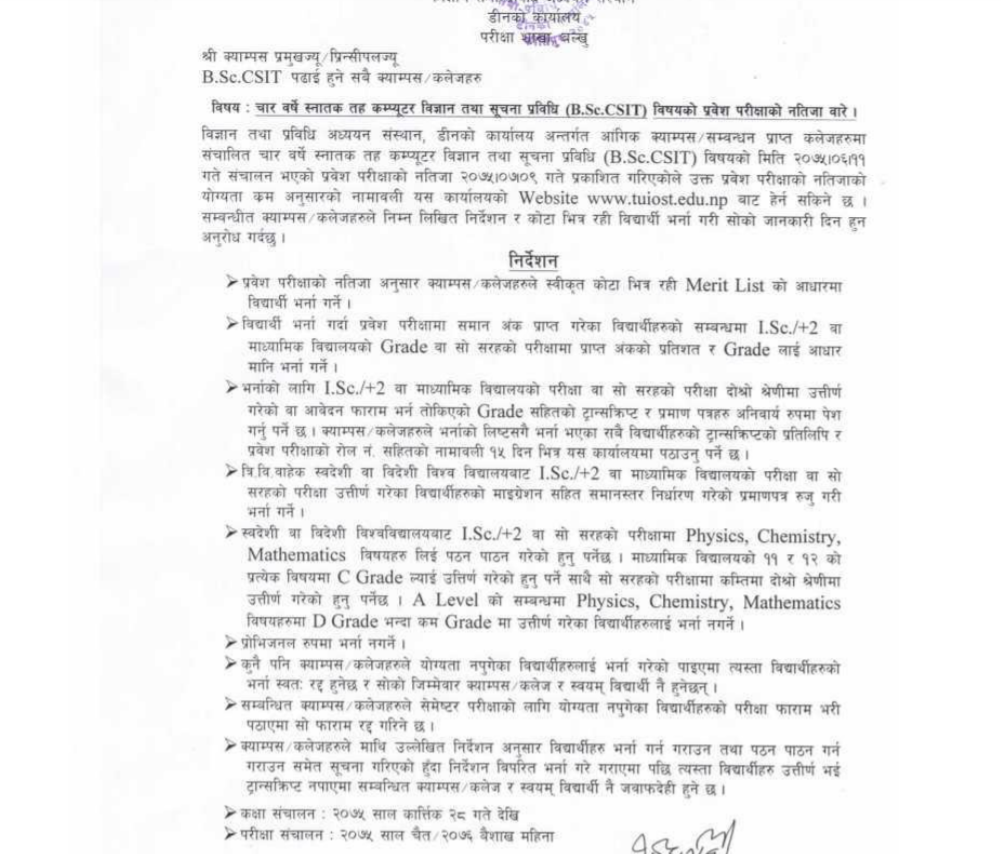 ;|