Tribhuvan University, Institute of Science and Technology, Dean office, examination department announces examination application form fill up notice for Bachelor of Computer Science and Information Technology (B.Sc CSIT) Second year, 3rd semester of 2073 group (regular) and partial of other same semester of the earlier groups.
Last date to submit exam application form: Chaitra 06, 2074.
Colleges/Campuses should submit collected application forms after verification to TU IOST within Chaitra 8, 2074.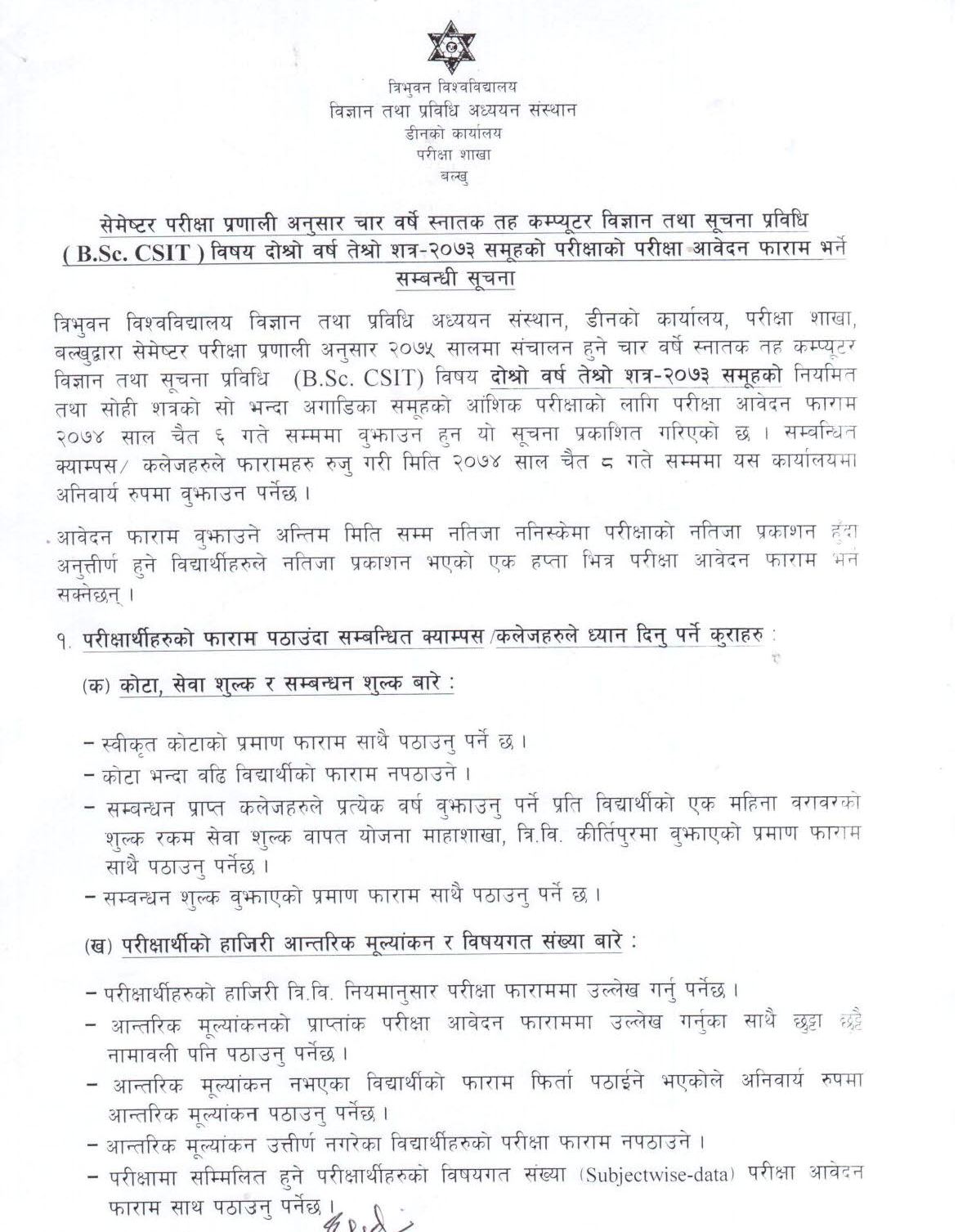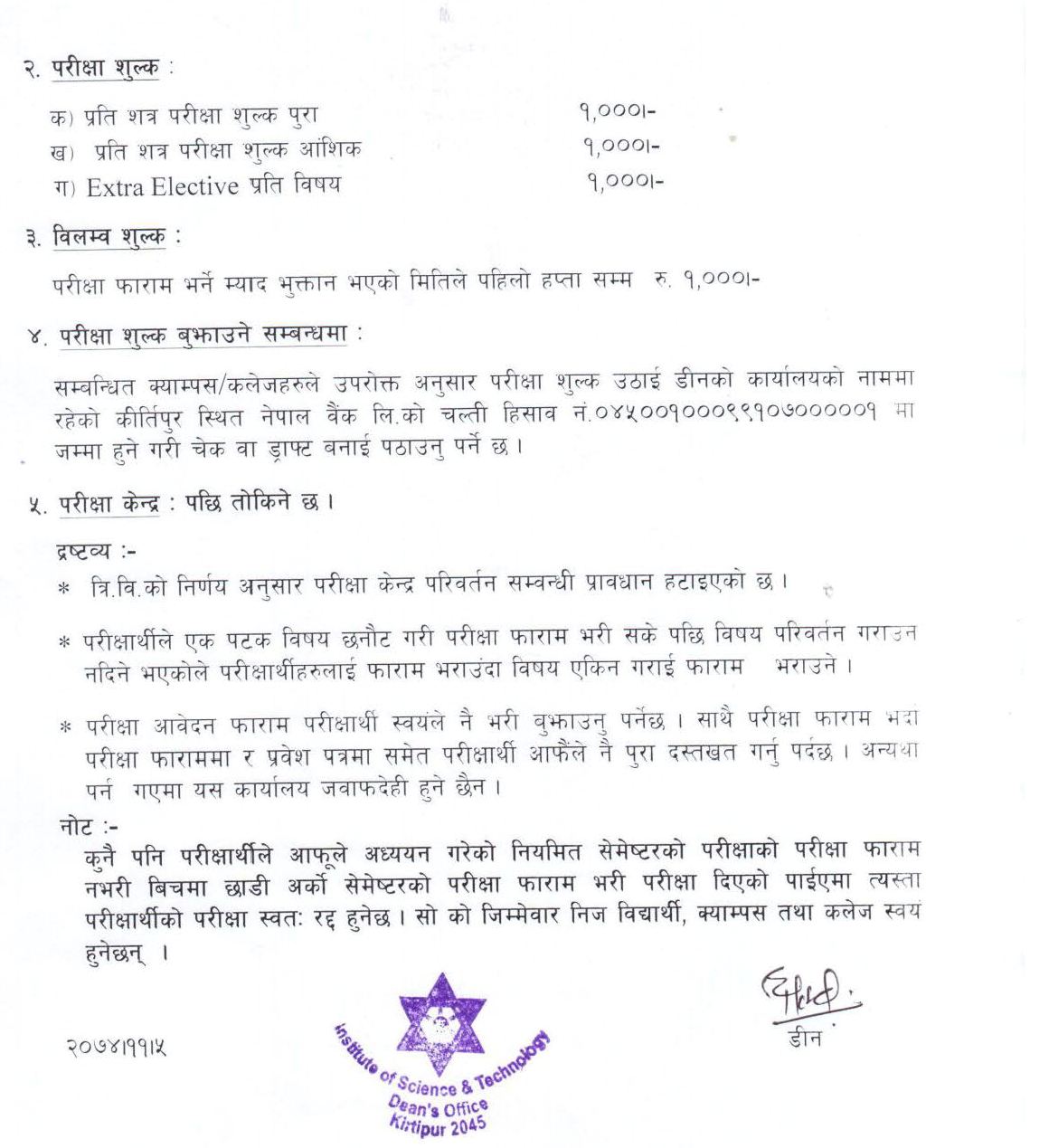 Downloads:
B.Sc CSIT Third Semester Exam Routine-Tribhuvan University.pdf