Tribhuvan University, Faculty of Management today publishes make up form fill up notice for BBA and BIM 2nd, 4th, 6th and 8th semester.

Application form submission dates for students: Within Jestha 9, 2074.
College/campus has to submit the collected exam forms within Jestha 11, 2074 in the examination controller division.
For detail information view the notice below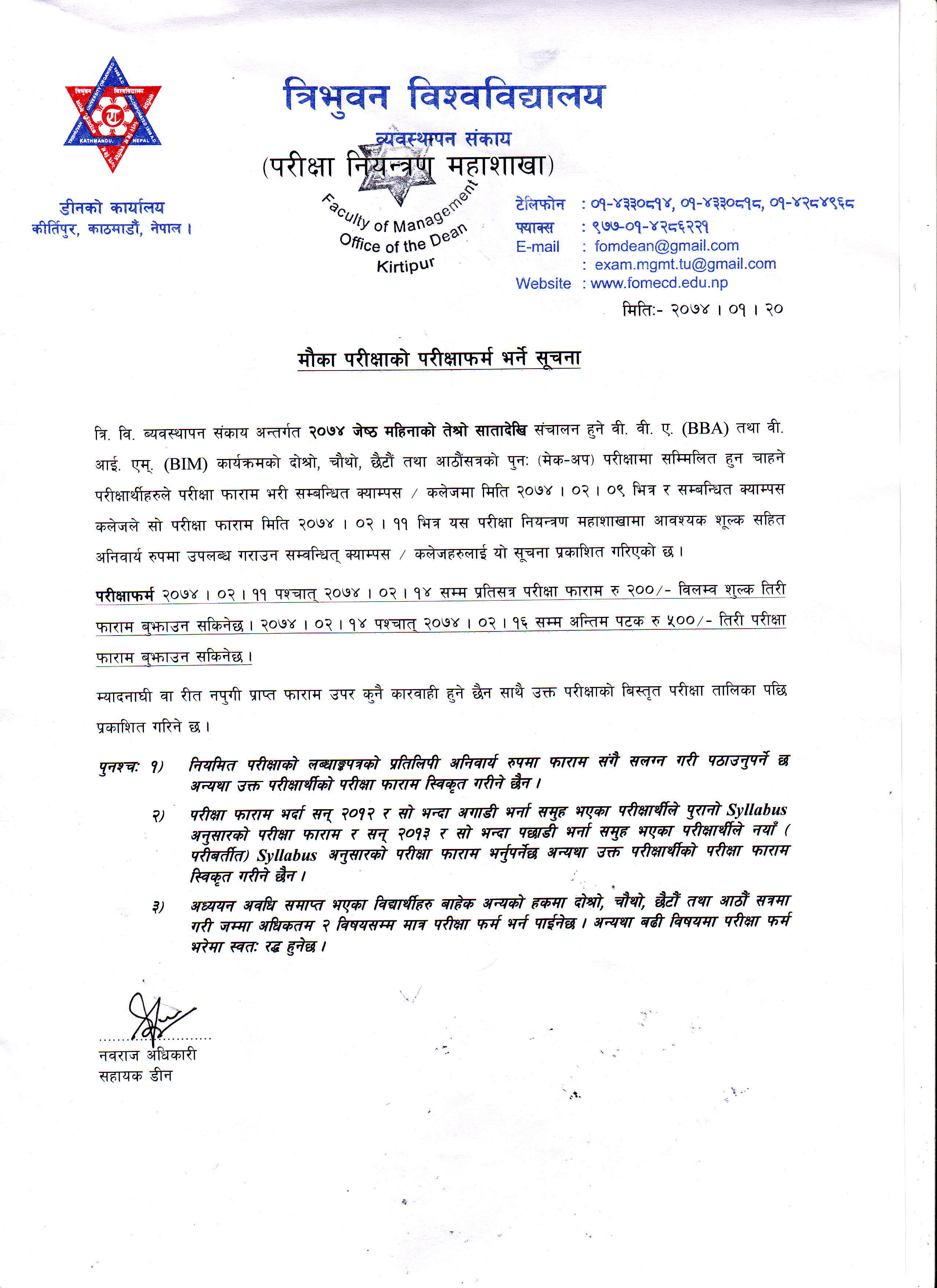 Notice for Make Up Examination from TU Faculty of Management.pdf