Jan 22, 2018-The American Embassy's has decided to close the American Centre library due to lack of budget.

Due to the lapse in appropriations the Embassy's American Center library will be closed, the American Embassy said in a tweet on Monday.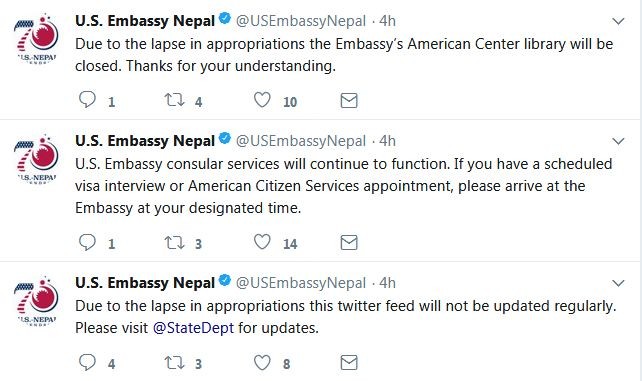 The embassy also said it would continue its consular services and won't regularly update its twitter feed.
Source: The Kathmandu Post