Lalitpur, Nov.8
Pushpa Man Amatya's, "My Remembrance…" released amid a function today in the premises of Kantipur Valley College, Kumaripati. The book is a collection of articles from national and international papers, journals, interviews and other unpublished papers penned by Mr. Amatya.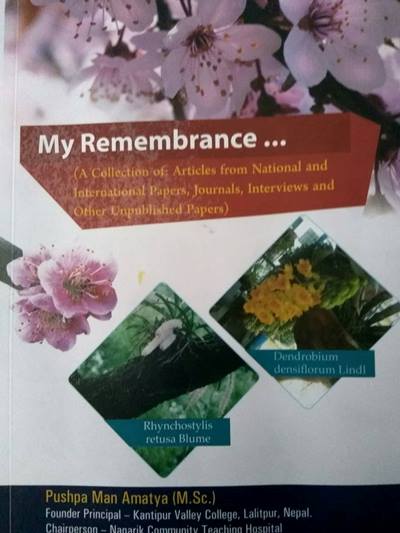 Various eminent personalities from different walks of life were present in the ceremony. The program was chaired by Tirtha Man Shakya, A former chief secretary of the government of Nepal and a former chairperson of the Public Service Commission. Speaking in the event he said, "the book will be really a treasure for the aspiring young researchers in the field of botany." Similarly, Vice-Chancellor of Purbanchal University Prof. Dr. Ghanshyam Lal Das also said that, "the book will be helpful for students as well as teachers as a reference material."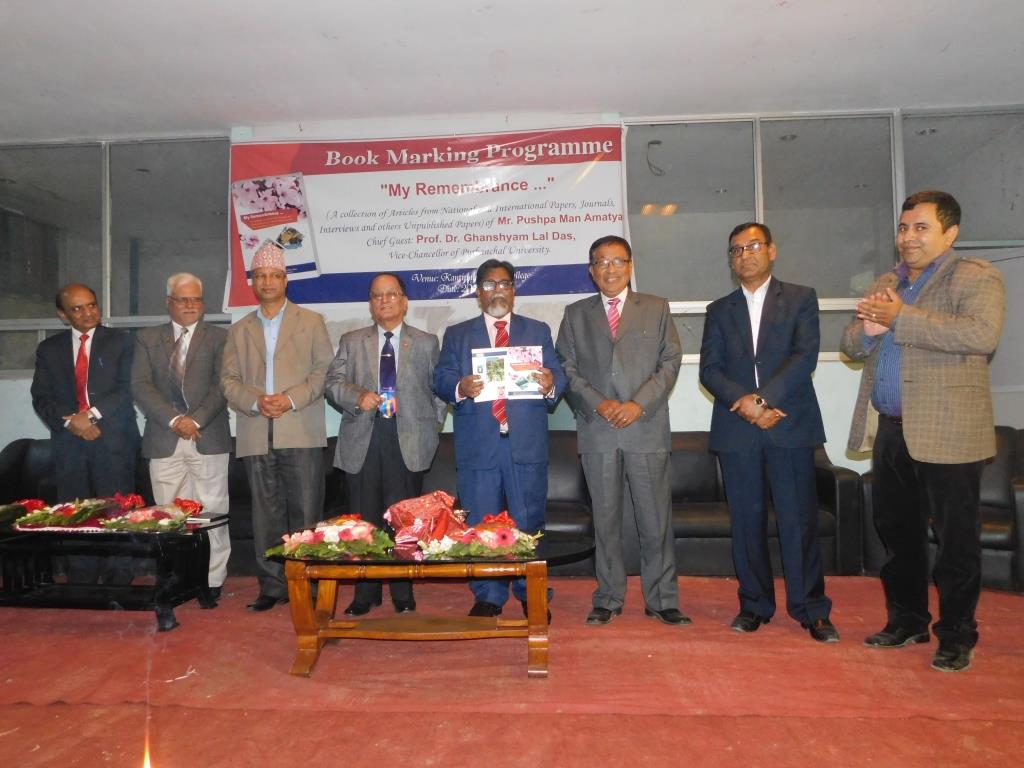 Amatya is an eminent educationist and researcher in the field of Botany. After completing MSc in Botany from Tribhuvan University in 1972 AD, he was associated with Tri-Chandra College's Department of Botany. Amatya conducted various research during his association with Arboretum section of Royal Botanical Garden, Godawari. There he developed various methods of propagating plants including Japanese cherries, cut flowers, sandalwood tree and introduction of Bonsai (Miniature) in Nepal. He is currently associated with Kantipur Valley College, Lalitpur as a founder principal and Nagarik Community Teaching Hospital as a chaiperson.

The book is a collection of articles that will be useful to carry out the Bio Engineering works, Landscape, propagation of several flowering plants and the preventive measures from various diseases to the aspiring young researchers. The book also includes photographs of flowers, trees, seeds with their common names and scientific names of native and of exotic origin which will appeal to readers.
The book is priced at NRs. 400 and is available at various bookstores around Kathmandu. If you can't find it in your nearby bookstore you can contact Kantipur Valley College (01-5538233) and secure your copy.