ACCA Futsal meet-2017 organized by CCA School of Accountancy was held successfully on Ashwin 2 & 3 2074. The Meet was supported by ACCA Nepal and The British College.

Current students of ACCA along with former students, Affiliates and Members participated actively in the 2 days long league.
A total of 8 teams participated in the tournament of which 4 teams- ACCA Rangers, TBC 2, Victory Boys and GFN won the first league and were qualified for the semi-final. The remaining 4 teams ACCA Star, CCA 1, TBC-1 and CCA-2 were out after the first league.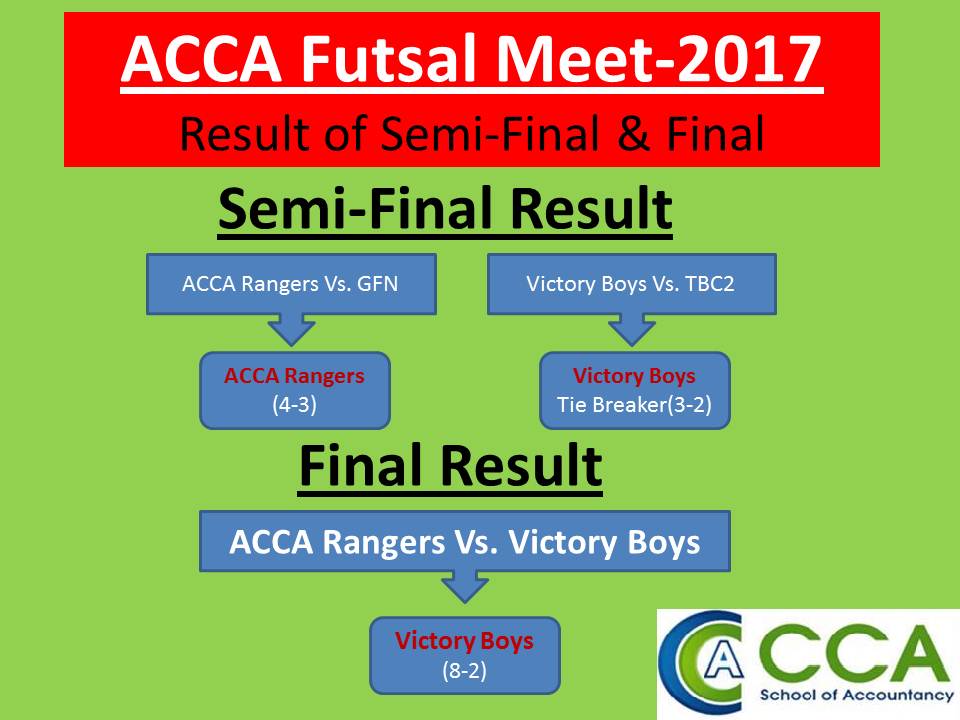 ACCA rangers and Victory Boys won the semi-finals on the second day leaving GFN and TBC-2 behind and qualified for the finals. On the same day, Victory Boys won the trophy for ACCA Fustal Meet 2017 with a difference of 8-2 against ACCA Rangers.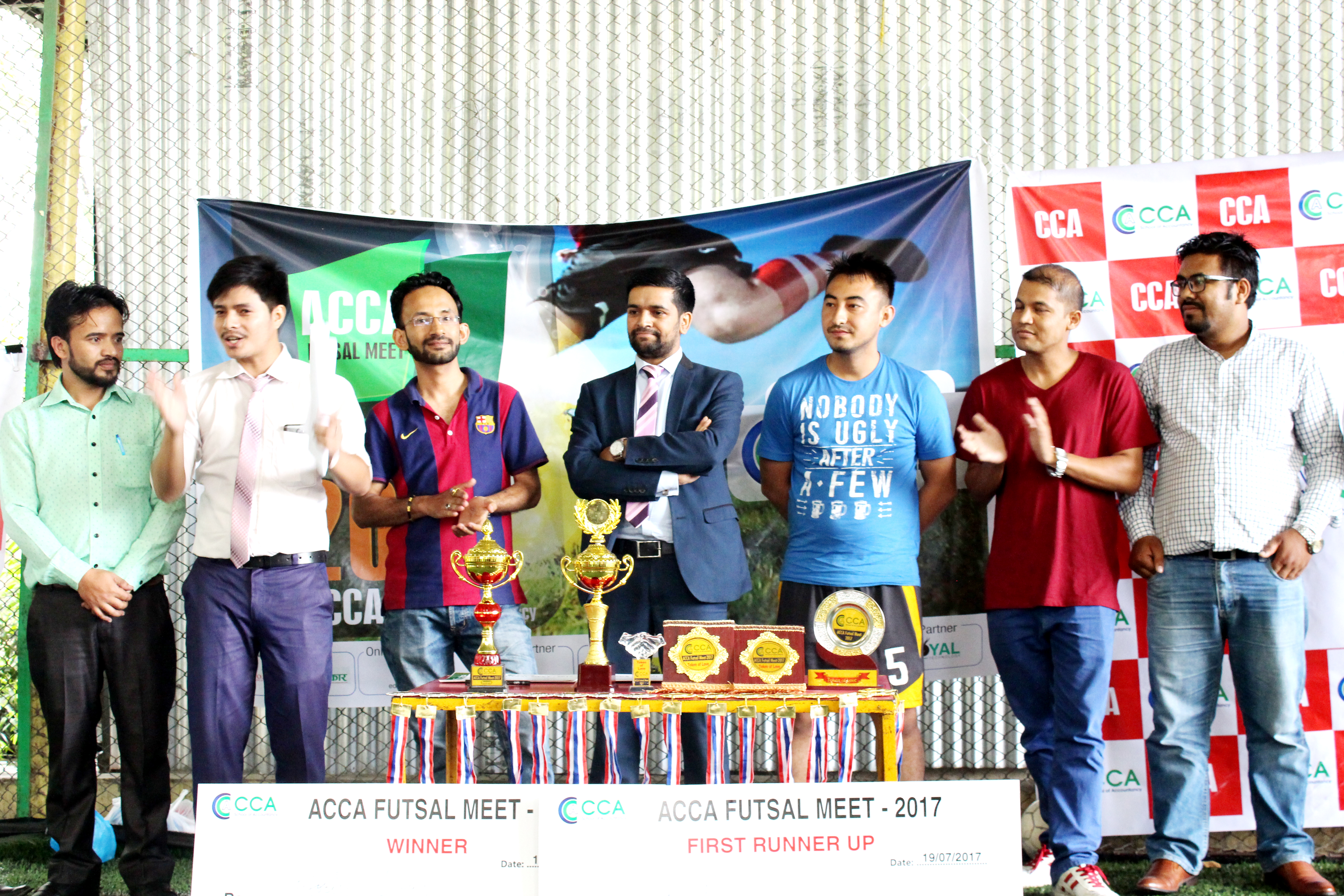 The winner team, Victory Boys received a cash prize of Rs. 15,000 along with Trophy, Gold Medal and Certificate. ACCA rangers, the first runner up also received a cash prize of Rs. 10,000 Trophy, Silver Medal and Certificate.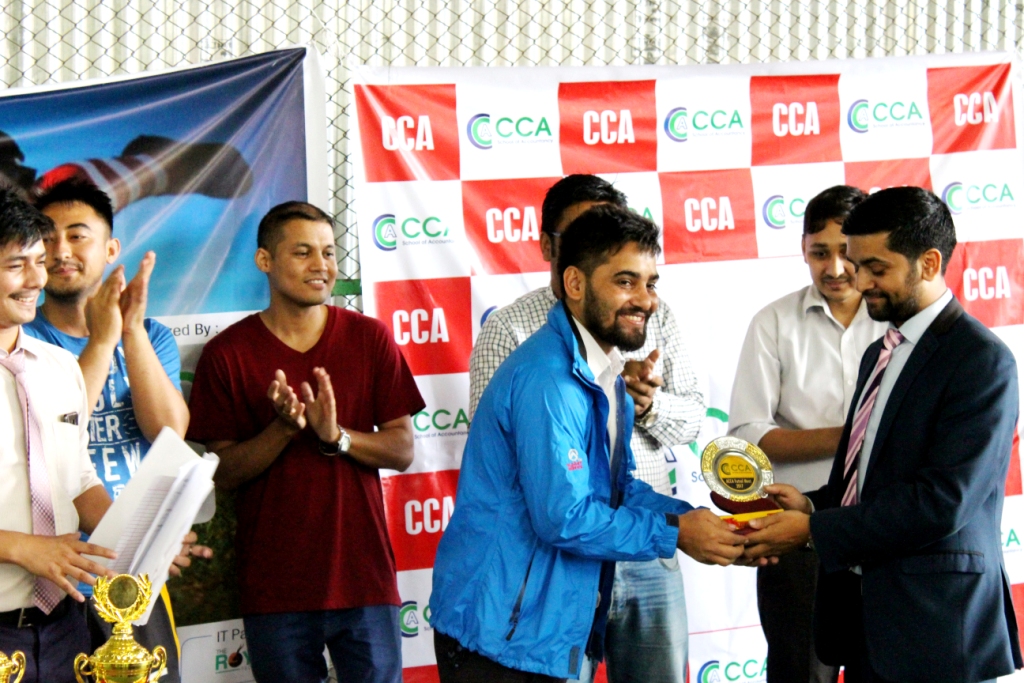 All the team received participation certificate. All the awards were given by Mr. Rabin Katwal Head of ACCA Nepal, Mr Ananta Gautam- ACCA program head of The British College and other senior members of ACCA.