Election Commission of Nepal has given direction to Government of Nepal to close all the academic intuition (Schools/Colleges) for the province 3, 4 and 6 from Baishakh 25 to 31 for the purpose of holding first phase of Local Level Election. Election Commission Spokesperson Surya Prasad Sharma said, "Election Commission has asked the government to halt educational activities from May 8 to 14."
The Ministry of Education has already received the Election Commission's written request to close schools for a week, according to MoE's Spokesperson Hari Prasad Lamsal.
First phase of local election is going to held on 34 districts. Similarly Government offices are likely to be closed from Baishakh 28 to 31.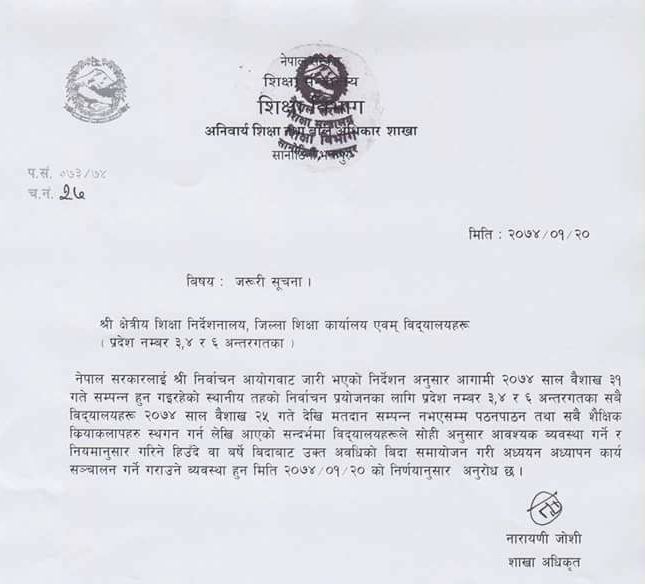 Election Commission also requested to declare public holiday for the voting day, i.e. Baishakh 31 in those provinces where first phase of election is going to take place.

Election commission has also requested to handover all the pooling stations (Government offices, Health Post, Schools) within Baishakh 25.