KIST College organized the '4th KIST Fair 2075' on 22nd of Mangsir 2075 (8 December 2018).
There were over 14 reputed +2 colleges of Kathmandu valley participated in the Fair. Students got opportunity for them to display scientific and technical skills. There was good participation in the fair and was equally appreciated.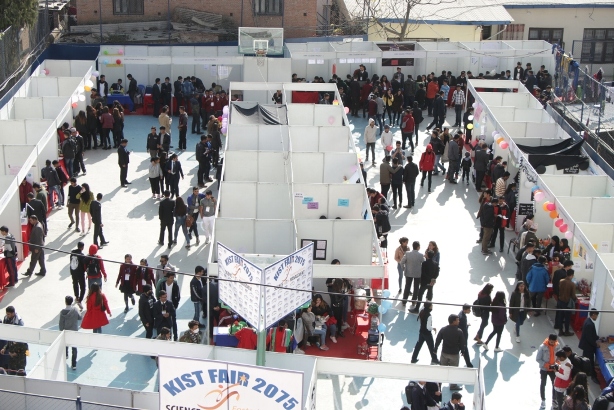 The program was inaugurated by Prof Dr Hira Bahadur Maharjan (Former Vice-Chancellor, Tribhuvan University). He also released the KIST Fair Souvenir, KIST Newsletter (Volume 2, Issue 2).
In the fair, different competition were held such as 'The Inter-College SciTech Competition', 'Inter-College Robotics Competition', 'Intra-College SciTech Projects Competition', 'Intra-College IT Projects Competition', 'Intra-College Management Projects Competition and Intra-College Imagineering Competition'.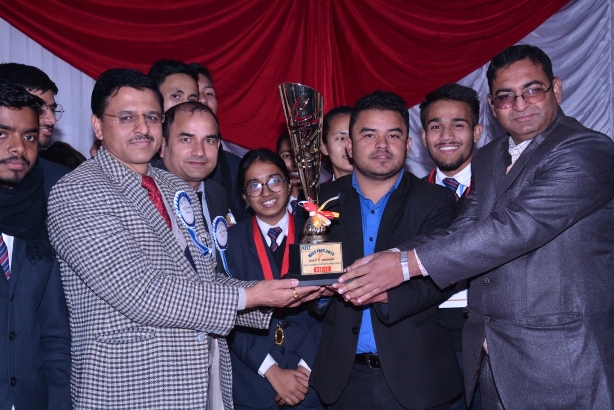 Students and participants learnt and experienced from the exhibitions and competitions. Moreover, the event fostered better connection among the institutions.

There was the enthusiastic participation of students of Higher Secondary, Bachelors & Master's levels. Significantly, the Imagineering Competition is perhaps the first ever in collegiate Nepal. It proved to be a resounding success appealing that it was to all creative students.
Special guests Prof Dr Bhimdev Bhatta (Former Member, Public Service Commission) and Durga Prasad Aryal (Member Secretary, National Examinations Board, Nepal) distributed the prizes to the winners of different competitions.
Event Details
Inter-College Science & Technology Project Competition – over 14 reputed +2 colleges of Kathmandu valley participated in the Fair.
Inter-College Robotics Competition
Various Intra-College Competitions
Winners of Inter-College Science & Technology Project Competition
First - Triton International College, Tinkune
Second- St. Lawrence College, Chabahil
Third- KIST College & SS, Kamalpokhari, Southwestern State College, Basundhara
Winners of Inter-College Robotics Competition
First- Trinity International SS & College, Dillibazar
Second- Capital College & Research Center, Koteshwor
Third- Capital College & Research Center, Koteshwor
Various Intra-College Competitions
Intra-College Science & Technology Project Competition -
Intra-College IT Project Competition
Intra-College Management Project Competition
Intra-College Imagineering Competition
KIST Datathon Competition
KIST FIFA Competition
KIST Counter-Strike Competition
KIST PUBG Mobile Competition