Chinese Embassy in Nepal and Nepal China Cultural and Educational Council organized the fourth gathering of Nepali students studying in China.

Some over 300 Nepali students attended the program.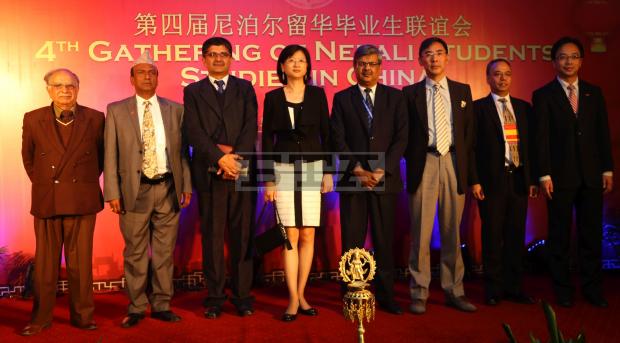 The program was addressed by the Chinese ambassador for Nepal Yu Hong who stated that Chinese Government has increased the number of the scholarships for the Nepali students in the past years. The contribution of Nepali students as the mediators of the relationship between Nepal and China was discussed in the program.
Nepali Students gain the academic knowledge and experience in China and act as efficient workforce for Nepal. Nearly 5,000 Nepali students have studied in China, starting from 1957, according to the Nepal China Cultural and Educational Council.
The attndees of the program appreciated the Chinese Education system and its contribution to Nepali students and their career.