Banepa: '4th Essay and Speech Competition for SEE appeared students' jointly organized by College Readers- the most popular magazine in college level- and HISSAN Kavre-Higher Institutions & Secondary Schools' Association-Nepal- was held in Banepa on 22nd Baishakh, 2074. The participants were SEE appeared students representing various schools of Kavre district.

Top Ten winners were selected from both essay writing and speech competition. The 'Top Ten Winners' were Khusbu Raut, Bipin Poudel, Alisha Thapa, Sandesh Timalsina, Bidhya Neupane, Gaurav Ratna Ghimire, Prajola Badal, Nitish Giri, Ramesh Tamang and Samesh Bajracharya in Speech Competition whereas in Essay Writing Competition, Smriti Satyal, Shila Basnet, Manish Lamichhane, Akriti Karki, Nikita Shrestha, Bidhya Neupane, Asmita Timalsina, Sandesh Timalsina, Samesh Bajracharya and Abisha Shrestha received top ten winners. First, Second, Third, Fourth and Fifth holders from both competitions received medals. The top ten winners will participate in the grand finale of the competition held in Kathmandu.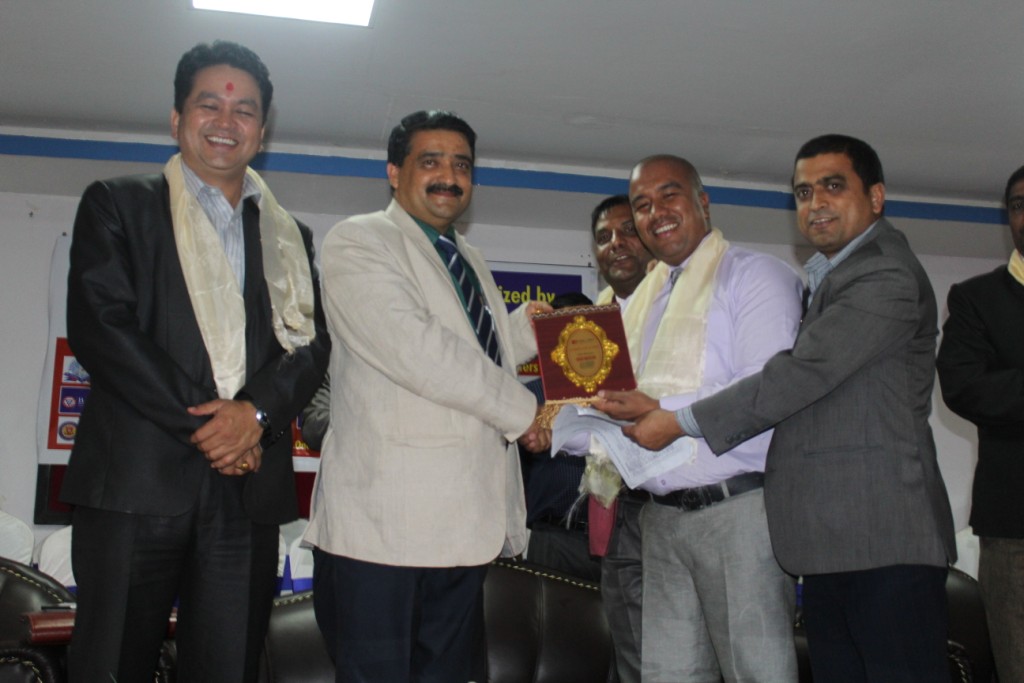 HISSAN president and CEO of GoldenGate Int'l College Ramesh Kumar Silwal distributed medals and certificates to the winners of the competition. The program was chaired by Pawan Kumar Thapa, president of HISSAN Kavre and Managing Director of Baylor International Academy. The panel of judges were Ram Hari Silwal-HISSAN Secretary, Narendra Bahadur Adhikari-president of HISSAN Kathmandu, Rajani Shrestha and Yuvraj Kandel. Participants also received certificates for their enthusiastic participation in the competition. "Tokens of Love" were provided to the sponsors and supporters. Plus Two colleges like Baylor Int'l Academy, Banepa NIST, Siddhartha Boarding School, Balbatika Vidhyamandir Secondary School, Kabhre Secondary School, Millennium Campus and Nepal Police School, and other institutions like BCEC International, Sara Link International, Sampurna Dress House, Pragati Griha, Nava Prabhat Stationery, New Pragati Pustak Bhandar, Atharai Publication, Sampurna Dress House, Integrated Community Development, JVE Nepal, Banepa Alfa Beta Educational, Taleju Stationery & Journal Supplier had supported to make this event more meaningful and fruitful. Edusanjal was the online media partner.
CEO/Publisher of College Readers magazine adds, "With a mission to empower today's youths, College Readers engages students in numerous activities. For the last three years College Readers magazine has been organizing Essay Writing and Speech Competition for SEE appeared students with the support of plus two colleges and HISSAN Kathmandu. The first competition was held in Kathmandu successfully, 2nd competition in Pokhara and Butwal and third in Kathmandu." He further emphasized that College Readers in association with HISSAN Kavre had organized the 4th edition of Essay and Speech Competition.