Tribhuvan University office of the controller of examination Balkhu today publishes the examination center of the 4 Years Bachelor Level First year programs of Bachelor of Education (B.Ed), Bachelor of Business Studies (BBS) and Bachelor of Science (B.Sc) program. Similarly it has published the examination center 3 years BBS program.

These examinations are going to held on Bhadra 11, 2074.
Examination time: 1 pm o 4 pm.
Update: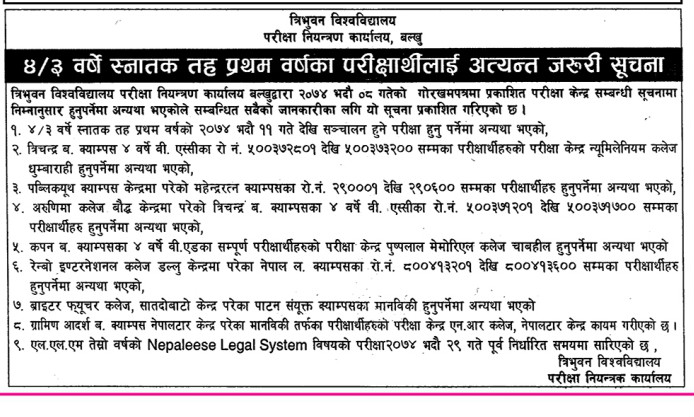 Download PDF File
3 and 4 Years Bachelor Level First Year Exam Center Notice.pdf

<<CLICK HERE>> to view 3 Year BA, B.Ed. B.Sc First Year and BL/LLB 2nd year Exam Center Notice