Tribhuvan University office of the controller of examination Balkhu today publishes the examination center notice for upcoming 3/4 years Bachelor of Business Studies-Third year examination (including chance examination).

Examination time: 7-10 am.
24th June: Tribhuvan University Exam Controller office today publishes another notice and modified examination center of some of the campuses mentioned in this notice.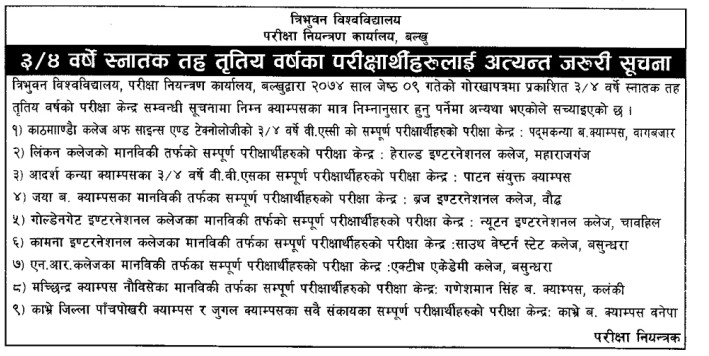 CHANCE EXAMINATION CENTER FOR B.Sc, B.Ed, BA, and BL PROGRAM IS POSTED HERE (VISIT THE LINK)
DOWNLOAD FULL NOTICE (PDF)
3 and 4 Years Third Year-TU Chance Examination Center for Kathmandu and Kavre.pdf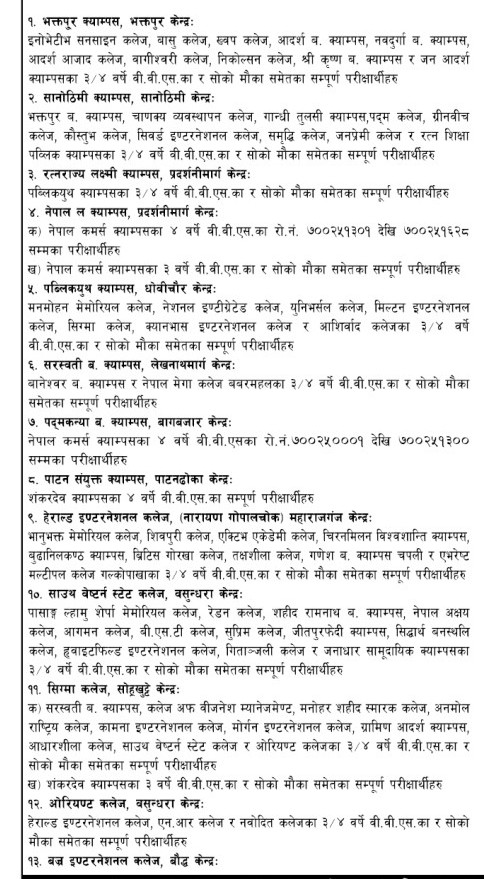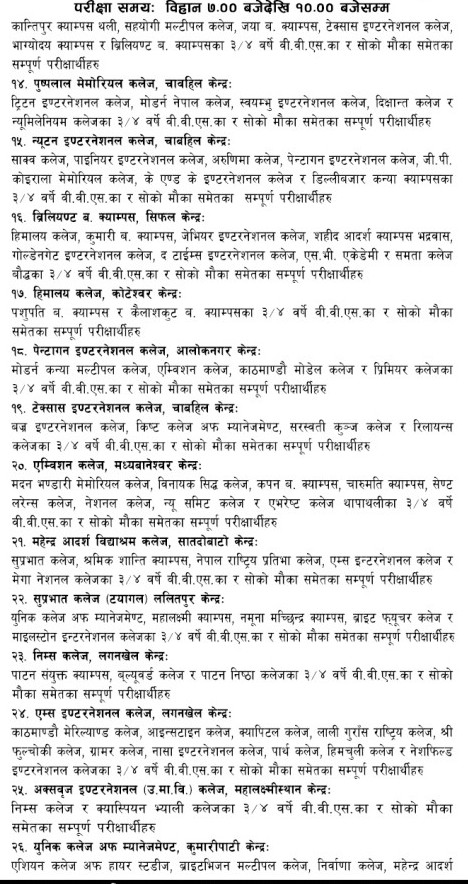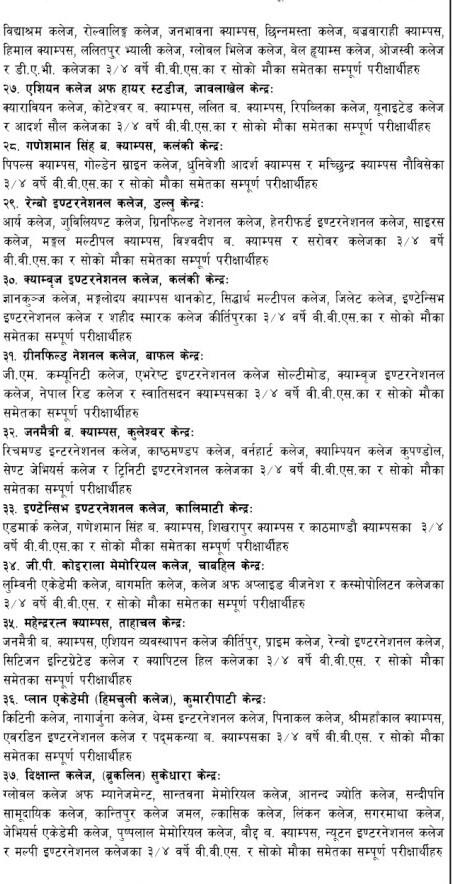 YOU MAY LIKE TO CHECK