Tribhuvan University office of the controller of examination Balkhu today publishes the examination center notice for upcoming 3/4 years examinations of BA, B.Ed, B.Sc and BL 3 years regular and private full and partial examination and 3/4 years B.Sc regular and partial Third year examination (including chance examination).
Examination time: 1 to 4 pm
24th June 7:50 PM:
The examination center for the B.Ed third year students of Madan Bhandari Memorial College is fixed as SV Academy Buddhanagar Kathmandu.
24th June: Tribhuvan University Exam Controller office today publishes another notice and modified examination center of some of the campuses mentioned in this notice.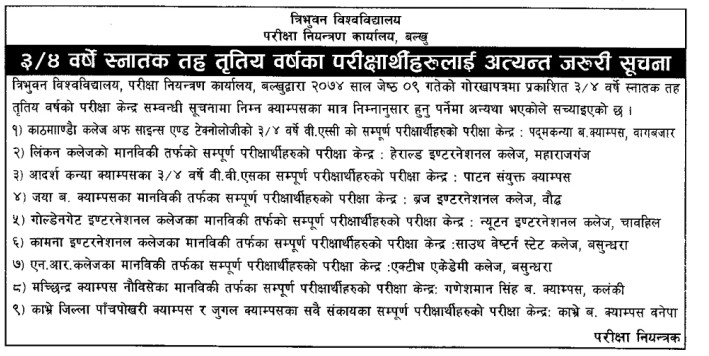 DOWNLOAD FULL NOTICE (PDF)
3 and 4 Years Third Year-TU Chance Examination Center for Kathmandu and Kavre.pdf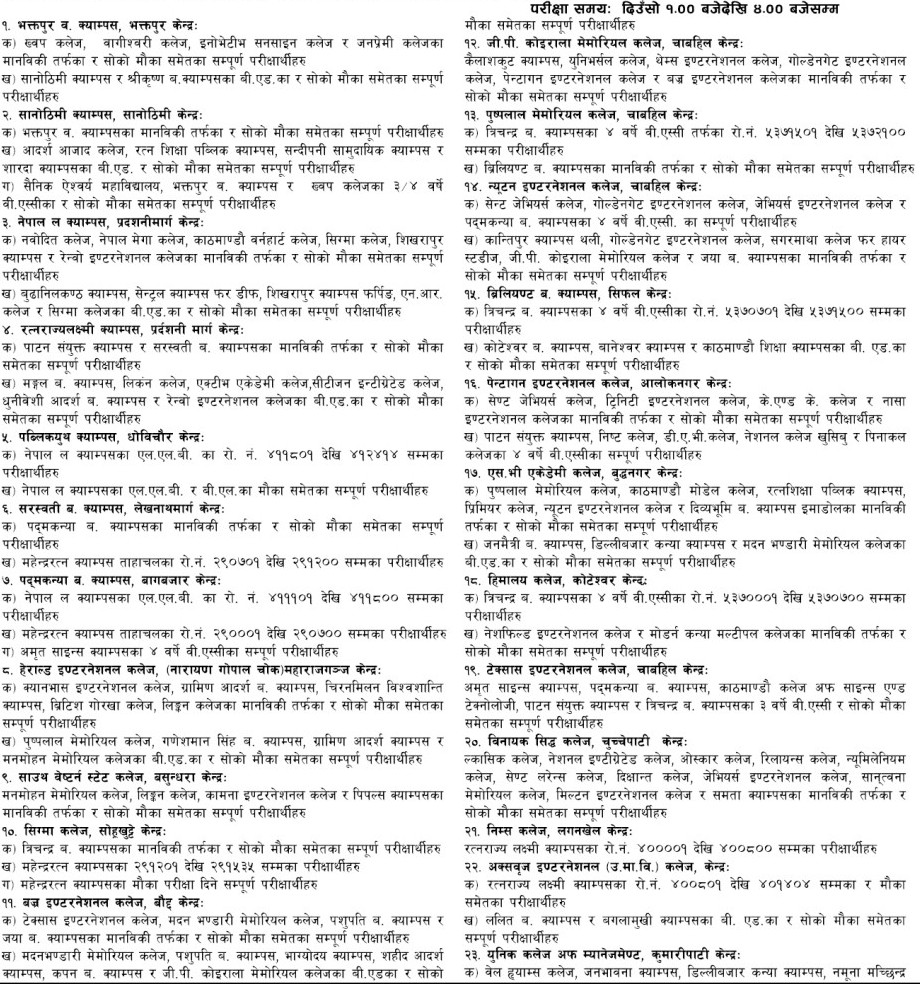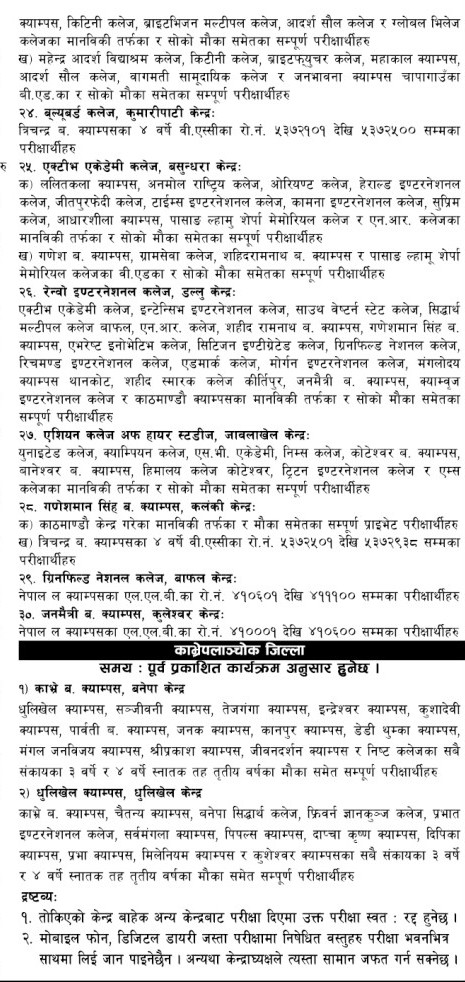 YOU MAY LIKE TO CHECK