Dhulikhel, Nov 20 (RSS): A total of 1,191 students graduated from the Faculty of Medical Science on the 23rd convocation day of Kathmandu University today.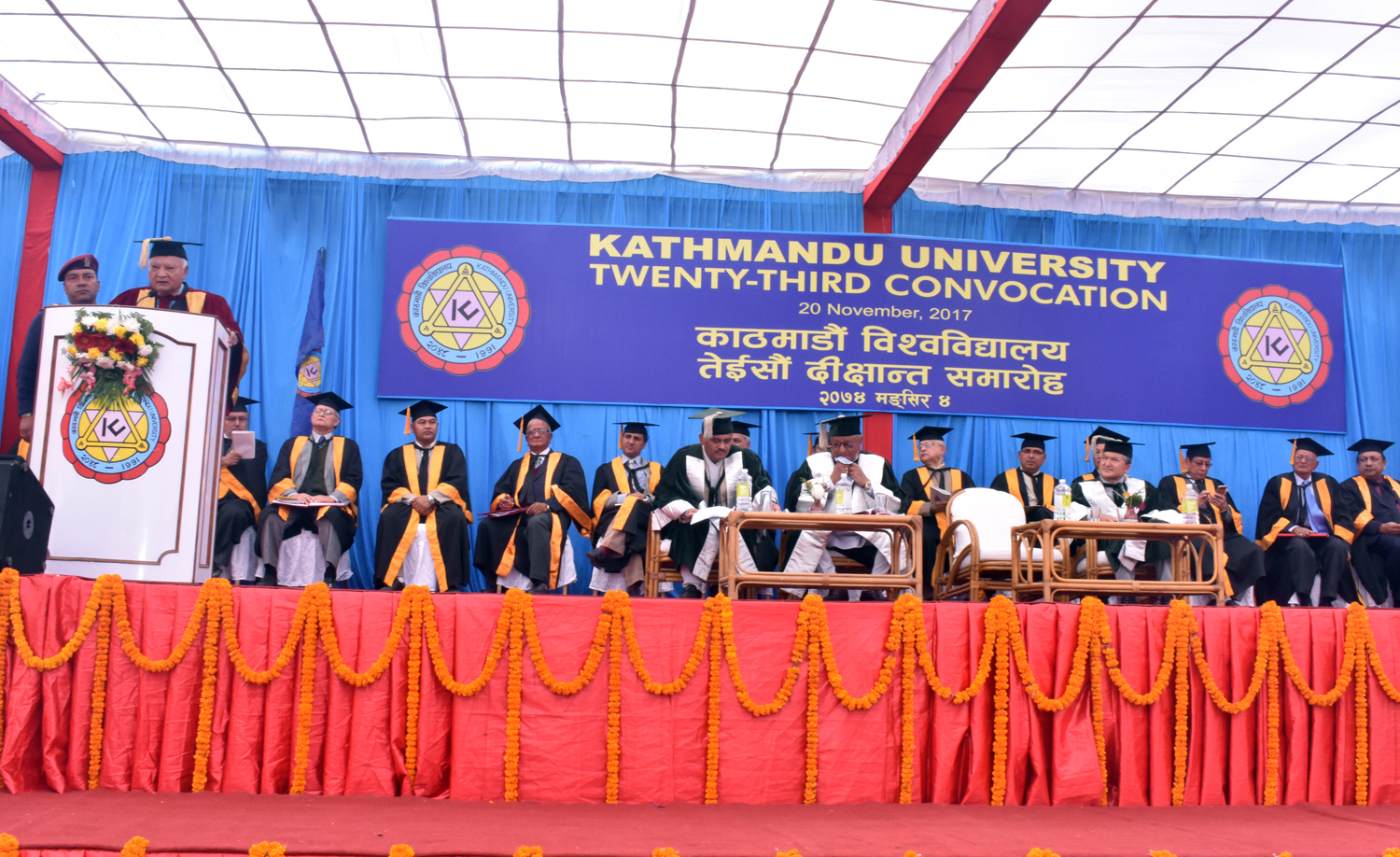 Speaking on the occasion, Chief Guest Dr Mohanman Sainju said KU established at the initiative of the private sector through a separate act stands as an exemplary university of Nepal.
Likewise, Deputy Prime Minister and Co-chancellor of KU Gopal Man Shrestha urged the graduated students to go to the villages to provide their service. He also expressed the confidence that the KU would help fulfil the scarcity of doctors in the villages of the country.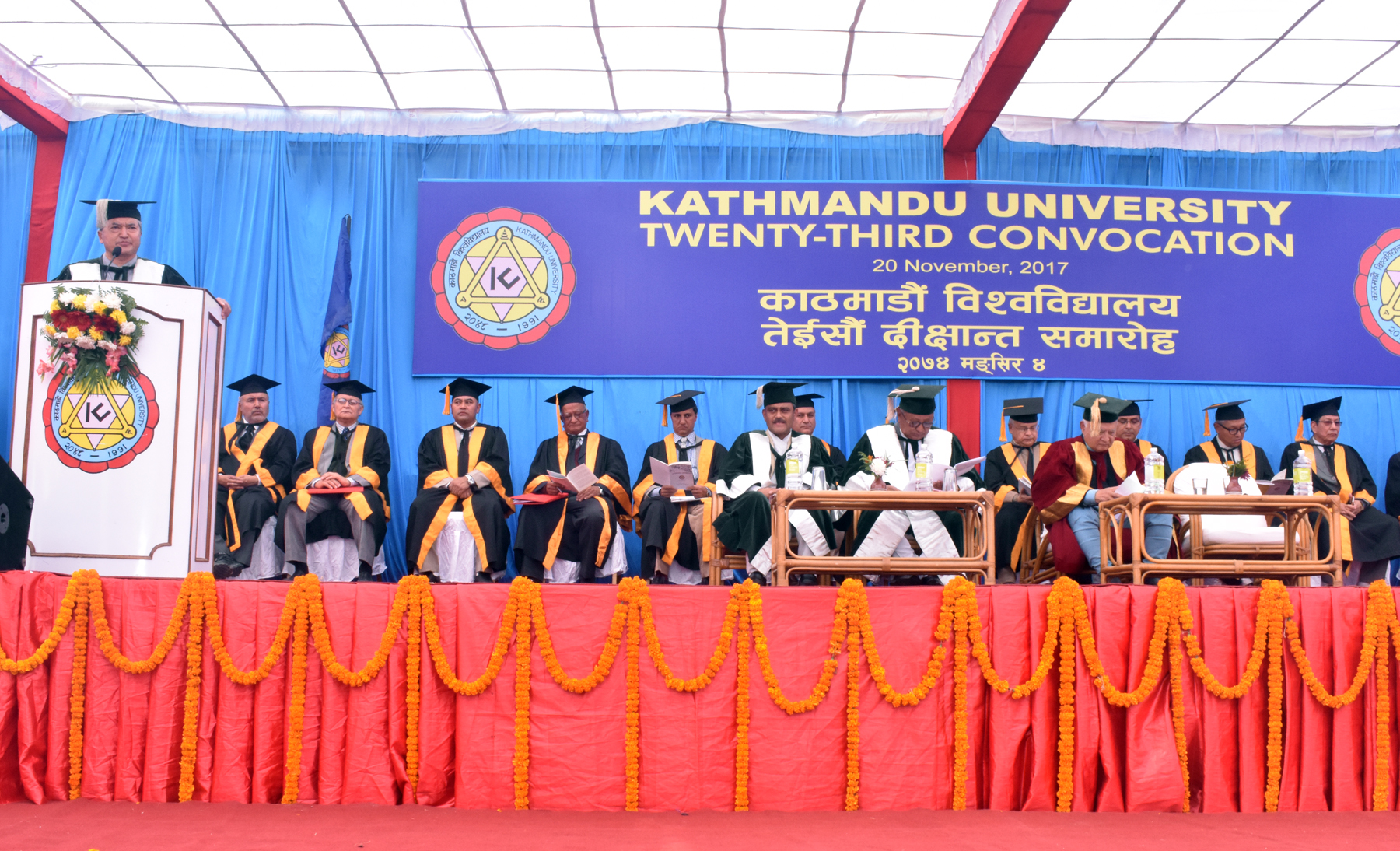 Vice-chancellor Prof Dr Ramkantha Makaju Shrestha urged the graduates to assume leadership and work to challenge the traditional belief.
Those graduated in bachelors' and master's level include 733 women and 458 men, comprising 135 foreign nationals.