Computer Science Alumni Association CDCSIT, TU, Kritipur is conducting 2 days workshop on "Project Work and Internship Report Writing Guidelines and Suggestions".
Target Participants: Professor/Lecturer of TU affiliated/constituent campuses, who are supervising B.Sc CSIT students in Project & Internship. Each college/campus can nominate two person.

Participant Fee: Rs.5000 per person.
Date: 2073/12/27 and 28

Venue: Hillside Resort and Hotel, Kritipur, Kathmandu
For Detail Information please contact: 9851170509 or 9841863365

Download:
Download official invitation letter from Computer Science Alumni Association.pdf
Program Details: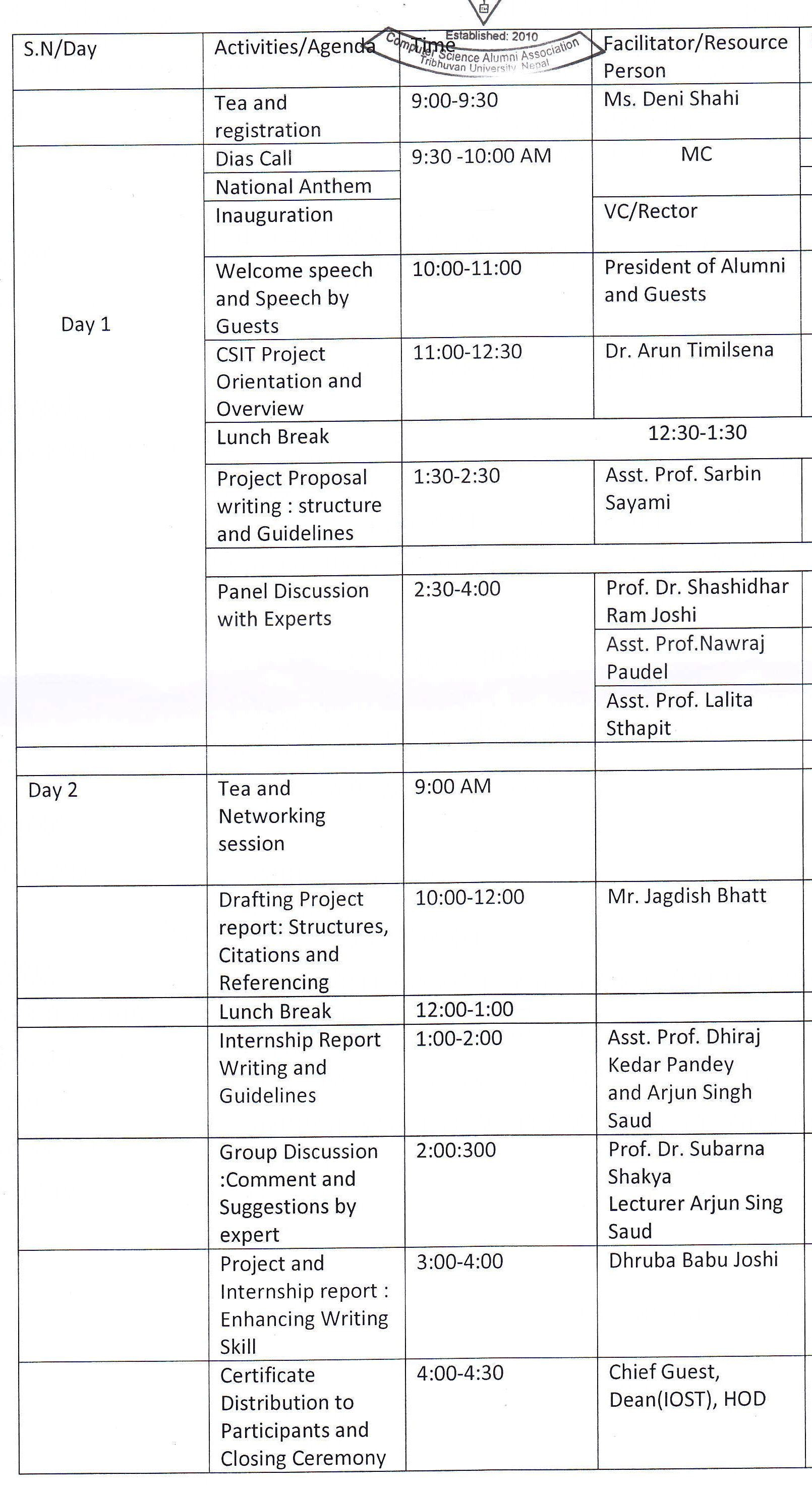 LIST OF THE COLLEGES WHICH HAVE CONFIRMED THEIR PARTICIPATION SO FAR: