Oli and Associates, one of the pioneer education consultancy in Australian Education is conducting "Seminar By Education Centre of Australia (ECA)". The Seminar is going to be held on 15th of Aug, 2019 (Thursday) on the Office of Oli and Associates, Star Mall Office.
In this program students can meet and interact with the representative of Education Centre of Australia (ECA), Mr. Stefan Hoffman, International Regional Manager (Subcontinent )and discuss on the possibility of studying in Australia.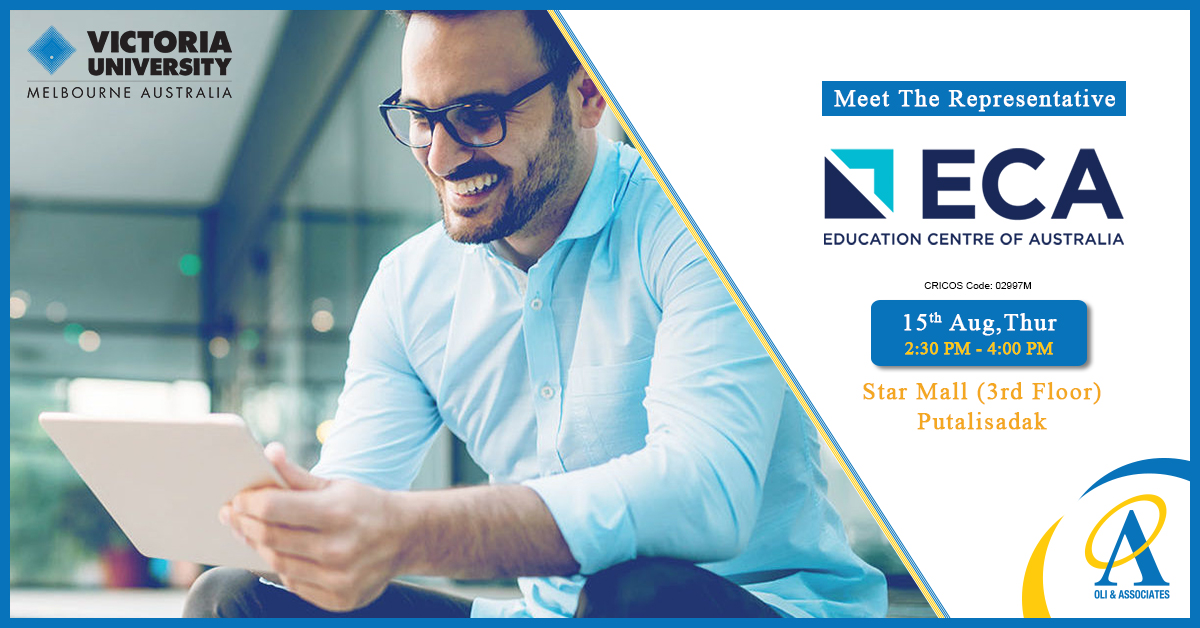 Education Centre of Australia (ECA) is a diverse education group that operates at the forefront of Australia's higher education sector. Over the past two decades, they have helped tens of thousands of students from around the world transform their lives through English language courses, undergraduate pathways, postgraduate degrees and targeted internships.

Discuss the possibility to study with Mr. Stefan Hoffman, representative of Education Centre of Australia (ECA).

Event Highlights:
Career Counseling directly from the Representative!
One-on-One counseling with representative
On-the-Spot assessment
Scholarships Opportunities
Contact:
Oli & Associates
Star Mall (3rd Floor), Putalisadak, Kathmandu
Phone: 01 - 4012500 / 4012555