SAIM College is organizing SAIM Cup Inter College Futsal Tournament 2019 starting from 12th to 13th of July 2019. Students from +2 and Bachelors can join this tournament.
Register your team for participation in this competition. Forms are also available at college reception.
Registration Fee is only Rs. 6000 (1000 Refundable).
Prize Money
Winner : Rs 50,000 (plus Trophy, Medals and Certificates)
1st Runner Up : Rs 30,000 (plus Trophy, Medals and Certificates)
2nd Runner Up : Rs 20,000 (plus Trophy, Medals and Certificates)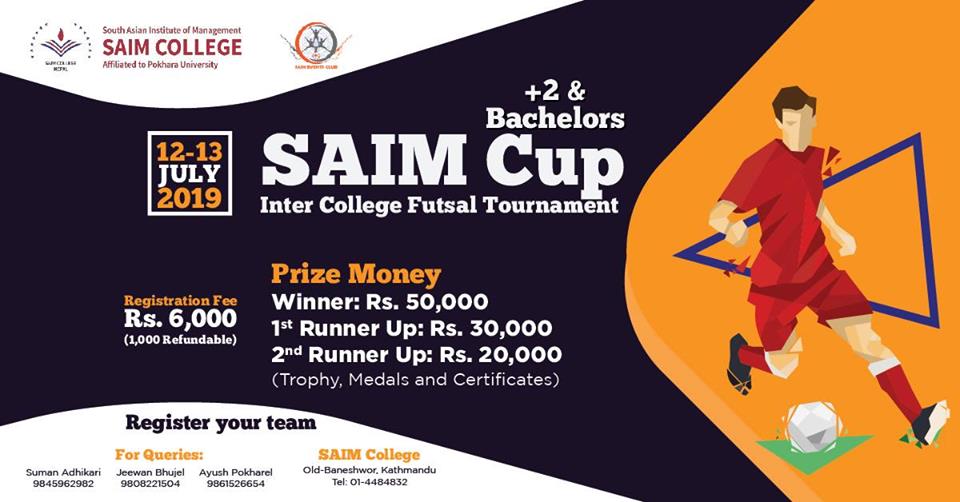 For further information, contact:
SAIM College
Old-Baneshwor, Kathmandu
Tel: 01-4484832