Her Story is a six-day long residential movie-making workshop, plus a project on accountability issues for women. The workshop will be held in Dhulikhel.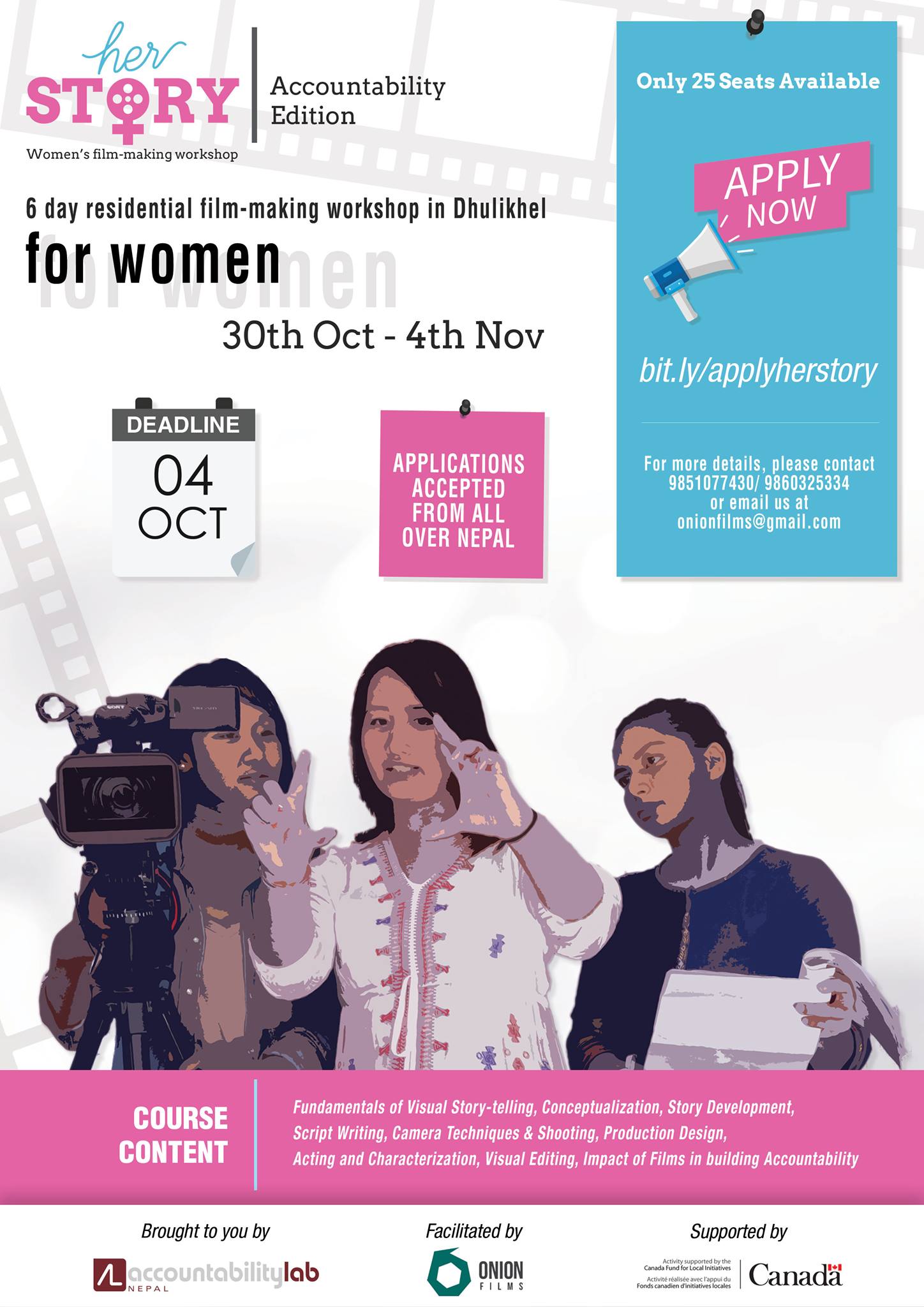 A maximum of 25 participants will be selected for the workshop, from all 7 provinces of Nepal. Please be informed that the participants (only for those selected) will have to pay a commitment fee of Rs. 3,500, which will be used to provide grants and additional support to the participants for their final assignment. However, a scholarship is available as needed.
All food and accommodation expenses occurring during the workshop will be borne by the organizer.
Based on the nature of the issue/theme chosen after the workshop, the members might have to travel outside the valley for movie-making project. Travel and per diem will be provided for such trips as available.
Women below 35 years of age are eligible to apply. You can also apply in a group of 3 to 4 people.
READ INSTRUCTIONS AND APPLY ONLINE FROM HERE
Important Dates:
Application Deadline: 4th October 2018
Interviews and Final Selection: 8th October 2018
Workshop : 30th Oct-4th November 2018
Final assignment (Short movie/documentary making) submission : 24th November 2018
For queries contact: 9843743004, 9860325334 Or email them at : onionfilmsnepal@gmail.com