Government of Nepal, Ministry of Youth and Sports today publishes a notice asking for application from interested youths who want to participate in "XIX World Festival of Youth and Students 2017".
XIX Youth Festival is going to be held on up-coming 14-22 October in Russia. The organizers invite the youths from the concerned fields and who fall in the age group of 18-35 years to participate in this event. The organizers are arranging for the expense of food and stay only and hence the participants are needed to pay for the transportation and other expenses as per required by themselves.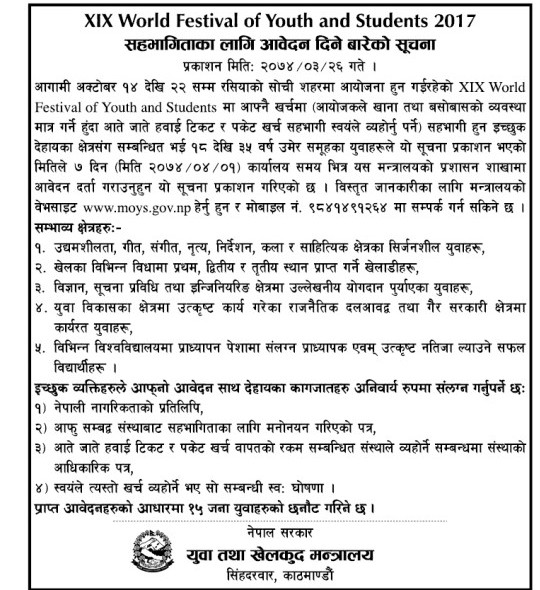 The applicants are required to register their application forms in the administration of Ministry of Youth and Sports by 2074/04/1 and/or log in to www.moys.gov.np or contact 9841491264 for more information.