Tribhuvan University office of the controller of examination Balkhu publishes the examination routine of the following subjects/programs

4 years BBS B.Ed and B.Sc (Regular and Partial)
3 Years BBS Second year (New and Old Course; including chance examinees who failed to pass the BBS 2nd year within 7 years period)
LLB/BL Program
Bachelor of Arts (BA)
Examination Time: 1 to 4 pm
Update: Ashad 20, 2074
Tribhuvan University rescheduled the examinations of the following subjects of B.Ed.

Download Full Routine from this link:
Bachelor Second Year Exam Routine of All Faculties for both 3 years and 4 years Program.pdf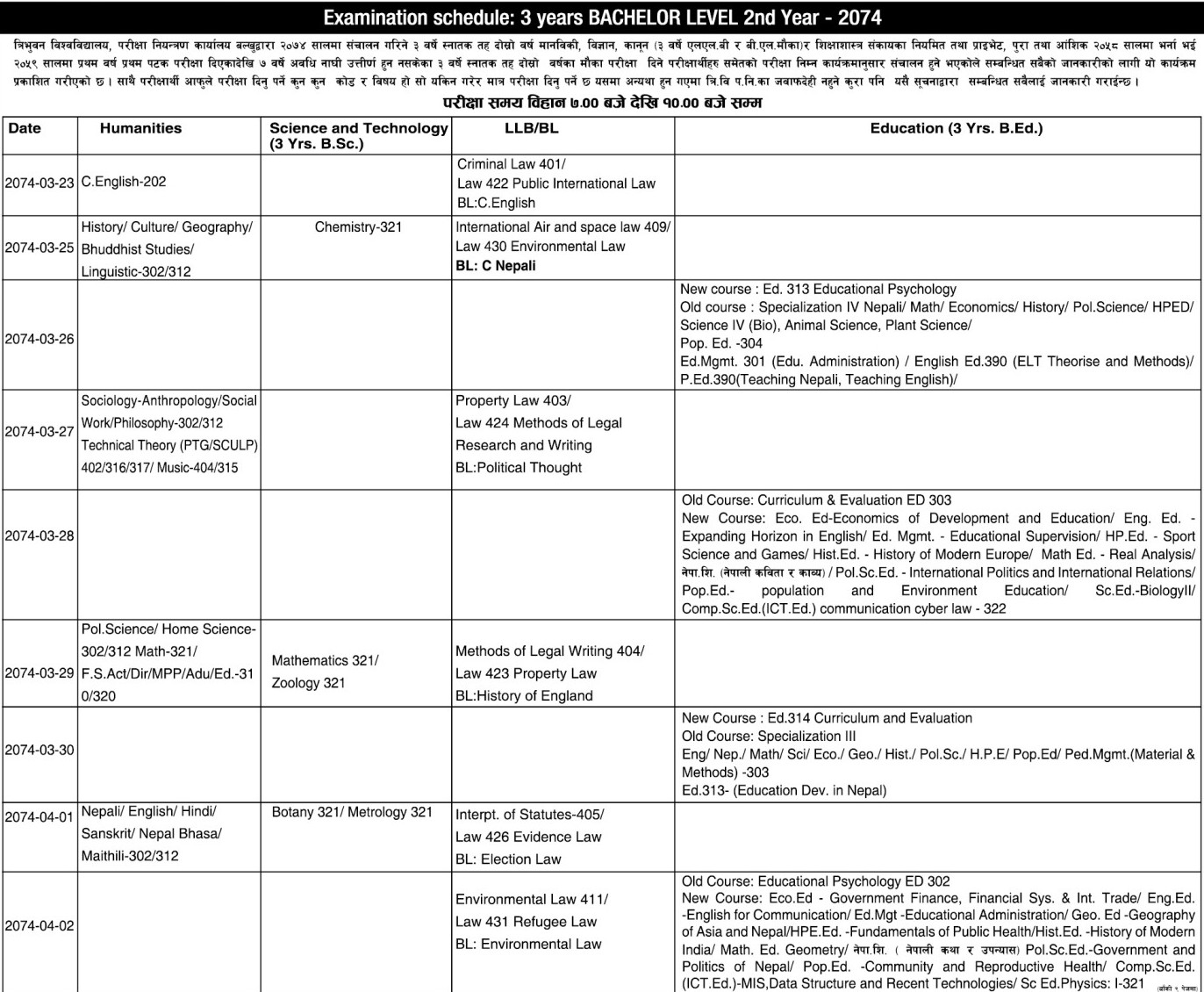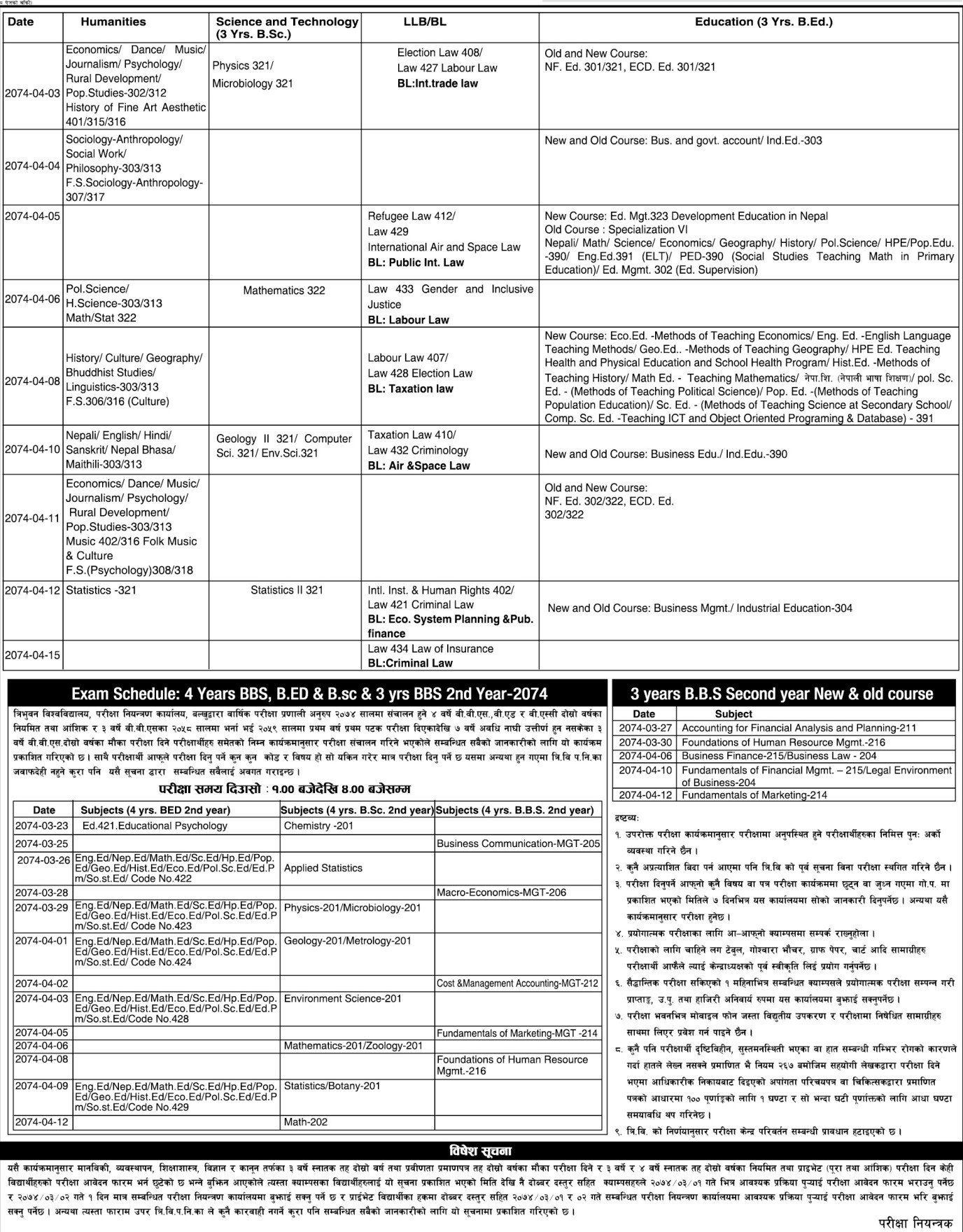 Note:
Students who have failed to submit exam application form can submit the form paying double fee without Ashad 1, 2074 in their respective campus/college. Private students can submit their exam form directly to examination controller offices paying double fee on Ashad 1 and 2.