Tribhuvan University Office of the Planning council today published a notice asking all the campus/colleges to apply for the certification of ownership. According to the notice, Tribhuvan University will be giving all the affiliated colleges a certificate mentioning type of their ownership (Community or Private).
Colleges are required to apply within 30 days of publication of this notice (i.e.within Magh 06, 2074).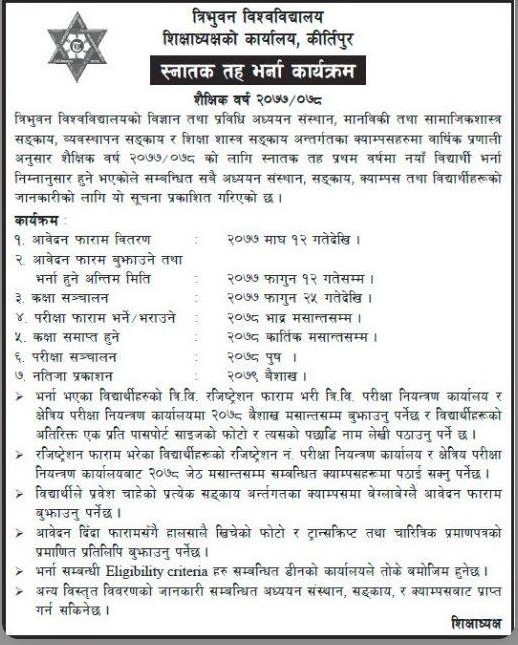 Special Note: edusanjal is continuously building the database of the colleges and now >4500 Colleges/Secondary Schools have been added. To help students find colleges easily, we have made provisions of searching colleges based on their ownership. Please check the status of your college from here

and let us know if any correction is to be made.