14th July, 2017
Tribhuvan University, Institute of Science and Technology, Dean office, Kirtipur, today published the Exam Routine of MSc. Chemistry 4th semester 2071 group.
IMPORTANT INFORMATION
The partial examination of the previous group of the same semester is also scheduled according to this routine.
Exam time: 12 pm
The exam center will be specified on a later date.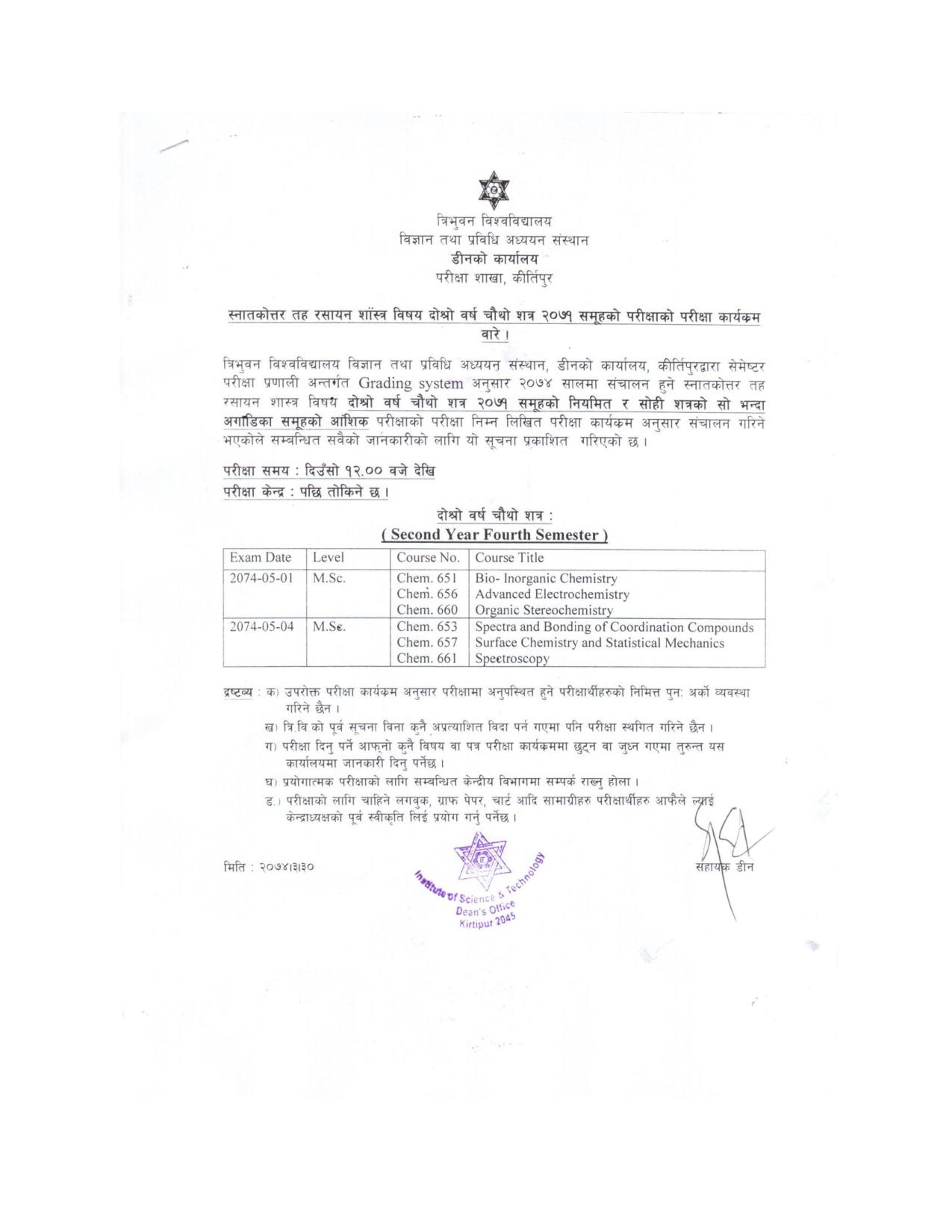 Exam center will be specified later.