Tribhuvan University Executive Council has defended its decision to grant affiliation to the controversial Kathmandu National Medical College, claiming the decision was made in compliance with a Supreme Court order, a letter from the Institute of Medicine Dean's Office and a ministerial decision.
The Council is currently under the pressure to revoke the affiliation as it has been found that the College does not have sufficient physical infrastructures required to conduct teaching-learning activities. But, the Council issued a seven-point statement today, clarifying it was ready to rethink the decision if some authorised mechanisms provided it with a written instruction that it needed not implement the Supreme Court order.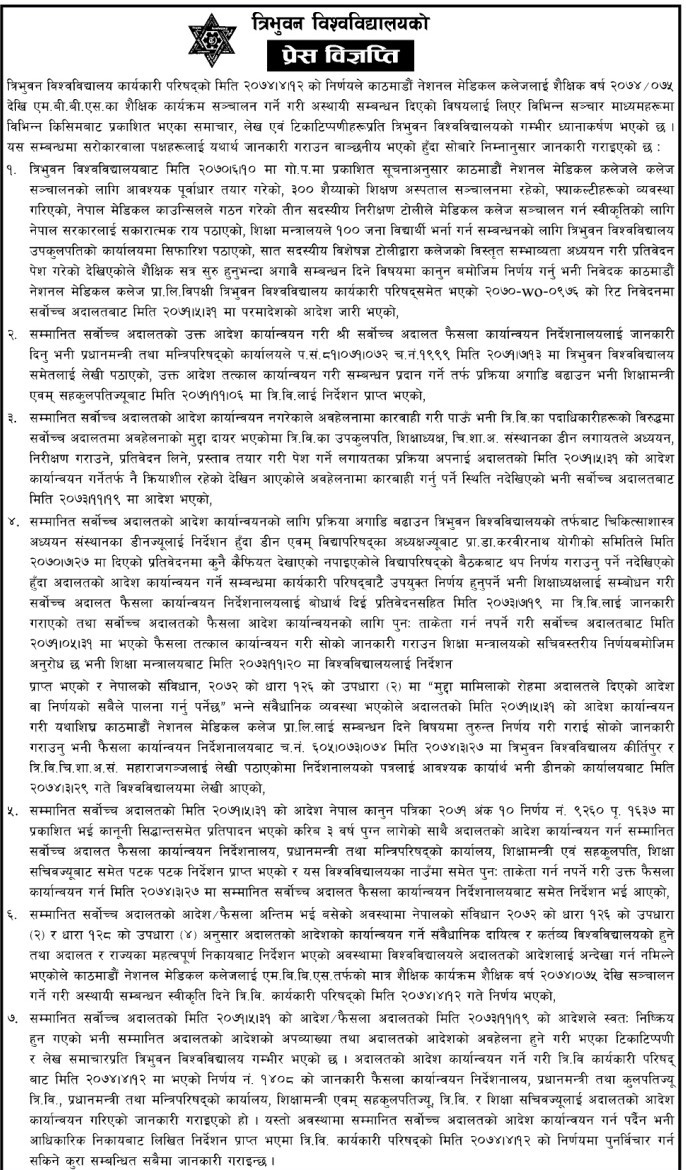 Just on Thursday, former health minister and Nepali Congress lawmaker Gagan Thapa has filed a motion of public litigation in Parliament over the issue. Likewise, Tribhuvan University Teaching Hospital's senior orthopaedic surgeon Dr Govinda KC has warned of launching another indefinite hunger strike if the decision is not withdrawn.