Tribhuvan University, Central Department of Management Alumni Association (CDMAA), organized a historic Run/Walkathon- CDM 5K (Five Kilometers) -- in Kirtipur, Kathmandu, on Saturday.

According to the organizer, the primary objective of CDM 5K Run was to develop awareness among the university community about the value and power of the alumni. Over two thousand Tribhuvan University students, alumni, professors, faculties and staff members, including Vice-Chancellor Dr Tritha Khaniya and Mid-Western University Vice-Chancellor Dr Upendra Kumar Koirala, participated in the event.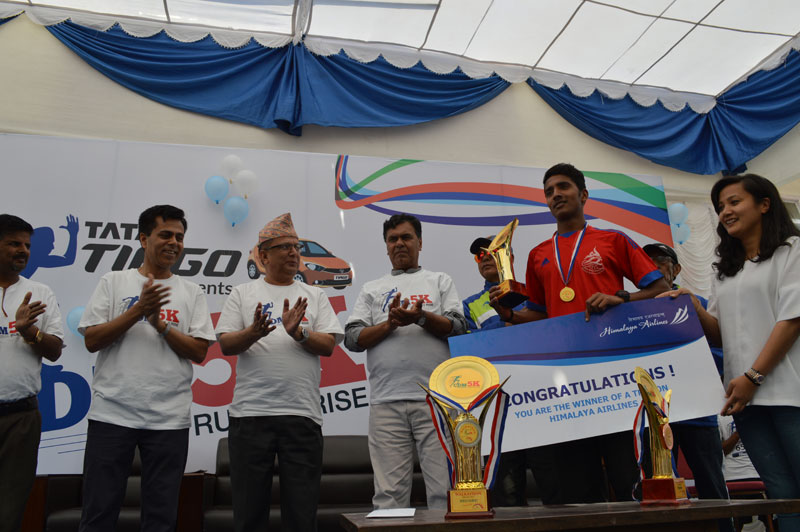 "Unlike many universities in South Asia and around the world, Tribhuvan University has not been able to harness its alumni base that can be leveraged to enhance the quality of education in Nepal and improve its academic infrastructure," said Dr Hemanta Shrestha, a CDM alumni and a coordinator of CDM 5K Run.
Dr Bhoj Raj Aryal, Head of the Central Department of Management, added: "The CDM has paved the way for Tribhuvan University to reach out to and engage with its alumni all over the world."
Professor Bhawani Shanker Acharya, president of CDMAA, said: "The University alumni association can be one of the greatest resources of a university as it serves as a bridge between academic community and the real world."
Source: Republica National Daily