Kathmandu University organize the 2nd phase of it's 21th Convocation ceremony on 15th December, 2015 at Dhulikhel, Kavre.
First phase of 21st convocation of KU was held on December 6, 2015, in which 1,244 graduates of School of Medical Sciences received their degrees.

As many as 1,243 graduates received their academic degrees at the ceremony. Prime Minister and Chancellor of KU, KP sharma oli has attended the ceremony.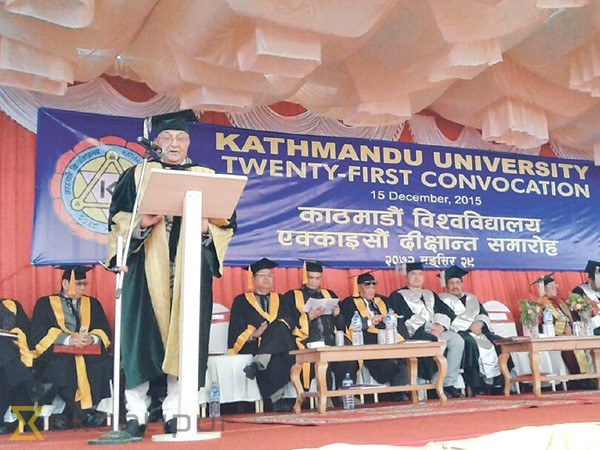 Vice-chancellor Prof Ram Kantha Makaju Shrestha has asked graduates to believe in their power, capacity and behavior for national development, rather than pointing fingers at others for Nepal's current difficult situation.

Speaking at the 21st convocation ceremony of the university in Dhulikhel on Tuesday, the VC pointed out four factors that he deemed responsible for the current state of underdevelopment in Nepal. First, the academic community had not lived up to the expectations.
Second, the Nepalis had erred in their attitude of making excuses and always finding someone to blame. Third, the people had erred in their culture of not being able to work collaboratively. Fourth, leaders of Nepali society cared more for cheap popularity than wiser and consolidated achievements.