Jan 24, 2018-All schools in Khadachakra Municipality-1, 2, 3 and 4 of Kalikot district have been closed for four days due to viral influenza outbreak in the area.
The District Education Office (DEO) decided to close 16 schools, including a school of Sanni Tribeni Rural Municipality, at the request of the District Natural Disaster Rescue Committee and local ward offices.
"The schools have been closed in view of the flu outbreak in the area, which has mostly affected children," said District Education Officer Bishnu Prasad Tiwari.
According to Dr Kaushal Ali, the chief of District Health Office (DHO), the infection has led to eight deaths, including three children, in Kalikot in the last two weeks. He added that the flu has struck down around 80 percent of the school-going children in Khadachakra.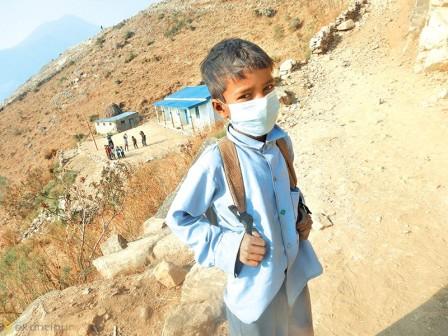 The DHO has already deployed medical workers to the affected areas. "Flu has struck down at least 1,100 people in wards 2 and 4 of Khadachakra Municipality," said Dr Subash Sharma, adding that the medical workers administered treatment to 177 patients on Tuesday alone.
To ensure that there is no shortage of drugs in the district, the DHO had brought a truck-full of medicine supply from Surkhet Regional Medical Store a few days ago.
The DHO has claimed that the flu epidemic in Patala, Pachaljharana, Naraharinath and Raskot areas has been brought under control.
Source : The Kathmandu Post