Kathmandu, Jan 8 (RSS): Police have arrested senior orthopaedic surgeon of Tribhuvan University Teaching Hospital (TUTH), Prof Dr Govinda KC today. Dr Govinda KC was arrested from sit-in-protest spot on the charge of contempt of court soon after he announced his 14th hunger-strike.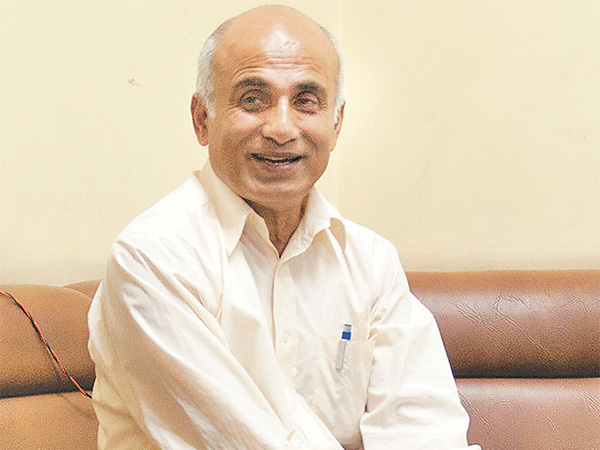 Talking to RSS correspondent, Metropolis Police Range Kathmandu Spokesperson Ram Dutta Joshi shared that police arrested Prof Dr KC from his hunger strike site, TUTH, Monday.

Dr KC has been on his 14th hunger strike from today demanding resignation of the Chief Justice. Dr KC has been kept at Metropolitan Police Circle Singha Durbar. Read Press release of Dr. KC here: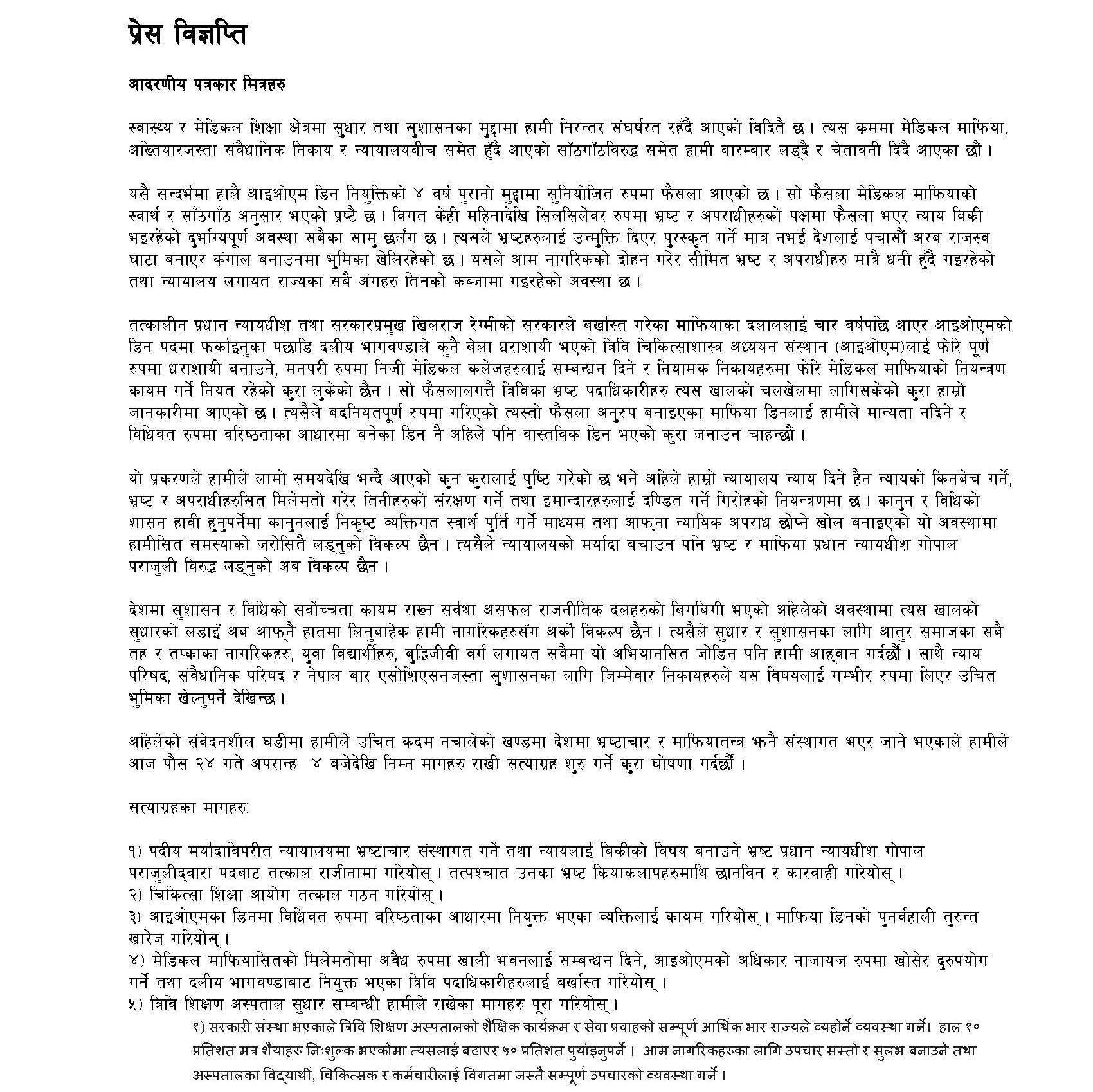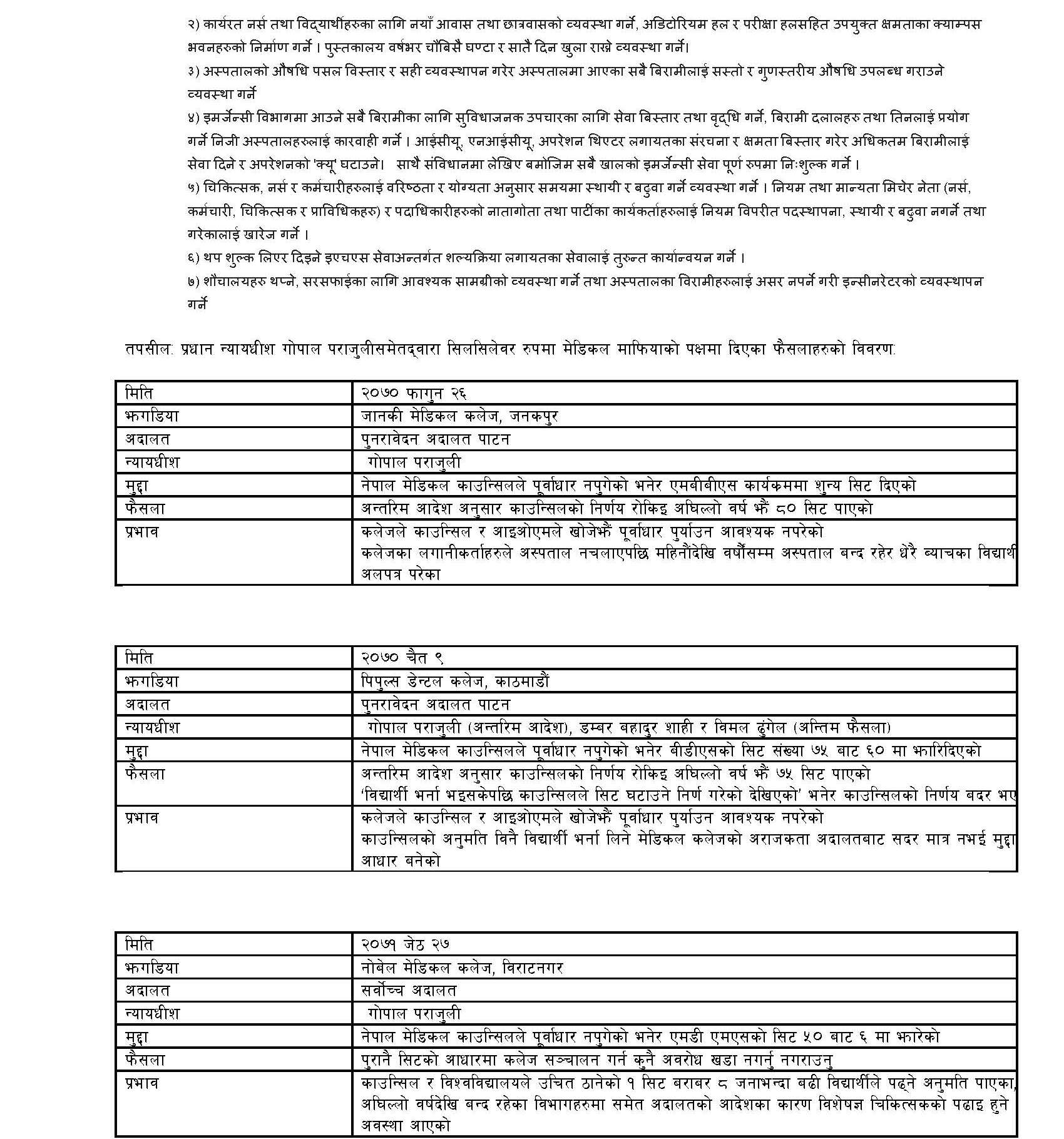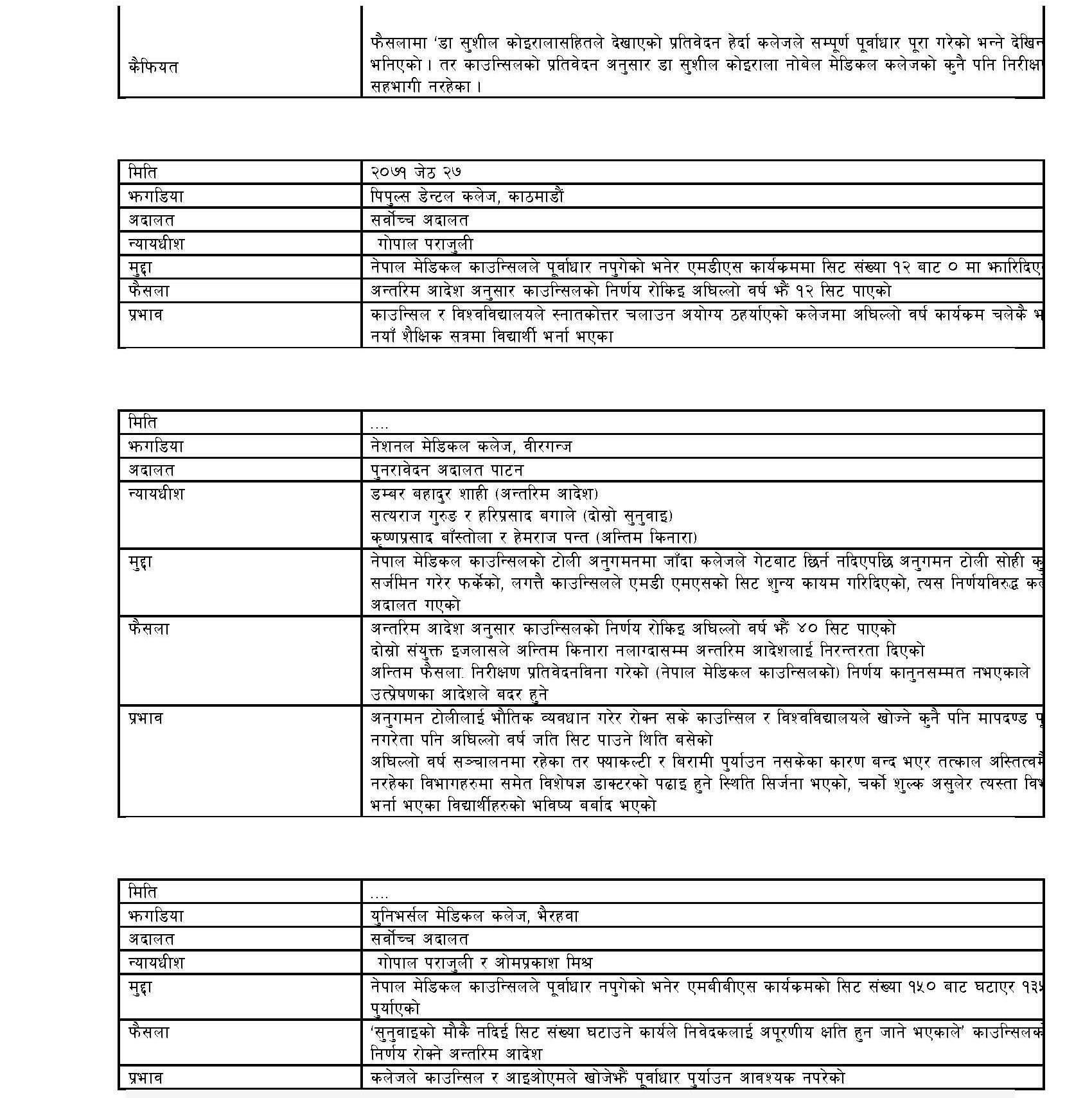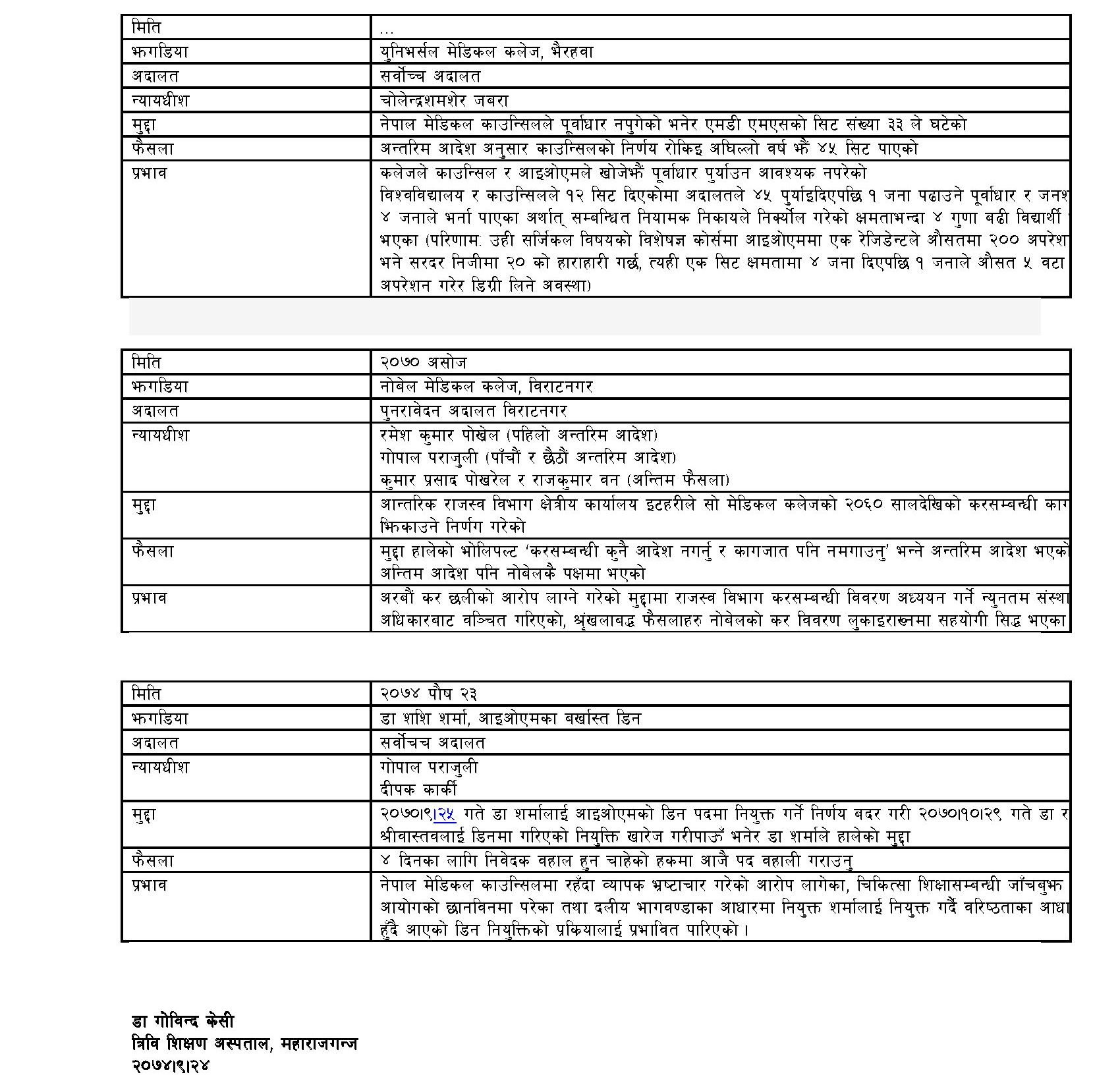 A single bench of justice Dambar Bahadur Shahi on Monday had issued an order in the name of Home Ministry and Nepal Police Headquarters to make Dr KC present at the apex court over a case of contempt of court on Tuesday morning.