Council for Technical Education and Vocational Training (CTEVT) today publishes an urgent notice to fill the exam application form to sit for the upcoming Diploma and PCL examination.

Examination will be held on Bhadra/Ashwin 2073.
Deadline to fill the exam form (Revised dates)
With regular fee: Up to Bhadra 10, 2073
With delay fee: Up to Bhadra 14, 2073.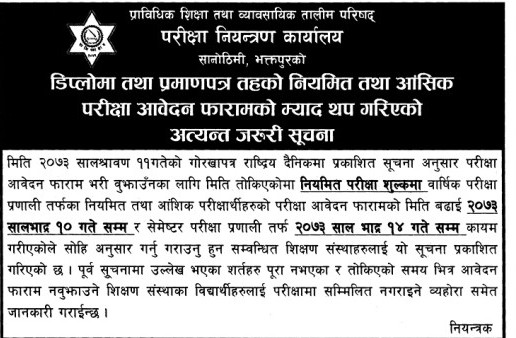 OLD NOTICE