Mahabir Pun is an activist known for his extensive work in applying wireless technologies to develop remote areas of the Himalayas, also known as the Nepal Wireless Networking Project. He was awarded with Ramon Magasasay award for his contribution.
Lately, Mahabir Pun came up with an idea of National Innovation Center (NIC). The Center had been formally established in 2012 to find ways to keep innovative, talented and creative Nepali in the country. In Pun's words NIC aims to retain, nurture and promote Nepal's top human capital and leverage their considerable intellect, creativity, and talent in fostering the country's social and economic growth.
Recently our team sat with Mr. Pun to know more about the objectives and recent developments in NIC. Here's the excerpt of our conversation with Mr. Pun.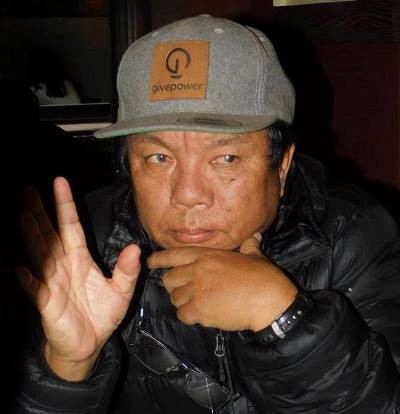 Why National Innovation Center?

We believe that the development of the country is impossible without economic development. Infrastructure development doesn't represent all-round development of nation. For the nation to be developed ,economic development is a must, beside all other sorts of development. To achieve the economic development we need to decrease trade deficit. The huge trade deficit that Nepal is currently witnessing will never let the country to develop economically. In order to develop the country we need to be trade economy which helps to balance the trade deficit. National Innovation Center is established to propel the economic growth by harnessing the talents with innovative business ideas.
What is the objective of National Innovation Center?
National Innovation Center aims to retain the creative and innovative youths within the country. We help the youths who have ideas but are unable to materialize it in the lack of resources.
What type of resource does the center provide?
The center will help to examine viability of business ideas, provides investment for the business and helps for networking and commercialization of the project.
What are the sectors in which the center is planning to help the innovative youths?
I would like to clarify this. Many people have a notion that through NIC, Mahabir Pun will only help the innovation in ICT sector. Don't get confused in this. The center will help the innovative ideas from any sector. We also have research center where youths are working and researching about their business ideas. Ideas in different sectors are being tested there.
Have you received any sorts of help from Government in this initiation?
Government of Nepal hadn't given a penny for this project. We are collecting the fund through crowd funding.
Where are the offices and research centers of the Innovation Center located?
We have recently signed MoU with Tribhuvan University to use the space within the university premises Kirtipur, for this.
Have you approached any international donors or aid agencies to raise the funds for National Innovation Center?
We have not approached any aid agencies or international donors for this initiative and don't have any plan to do so. If they wish to help us in this initiation, we are ready but we won't approach them.