More than 7,342 graduates of Tribhuvan University participated in the university's 41st convocation ceremony on Tuesday. Prime Minister KP Sharma Oli, who is also the Chancellor of TU, handed over graduation certificates to the students in the ceremony held at Dasarath Stadium in Kathmandu.
Speaking at the event, Oli wished success to the country's first university in producing skilled human resources through quality education.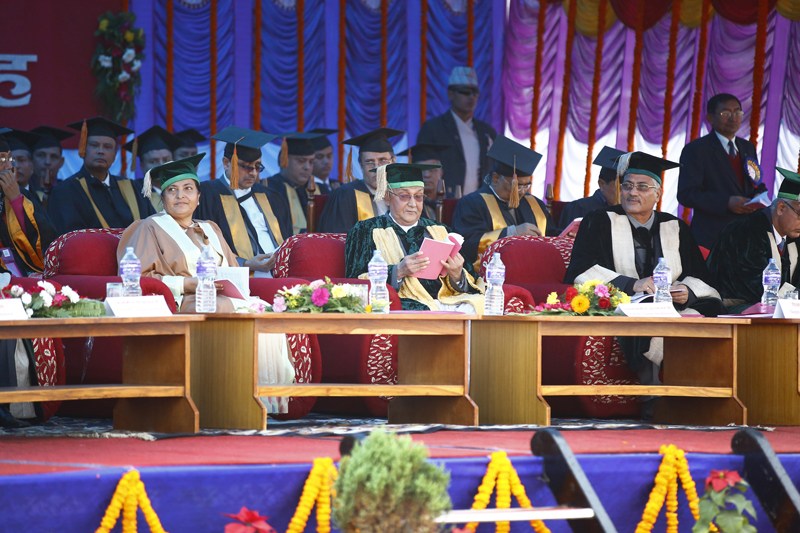 Photo: Skanda Gautam
Thousands of students of TU's constituent and affiliated colleges come to Kathmandu each year for the convocation programme. Sujan Dhakal, who graduated from Eastern Region Campus in Dharan, said he travelled all the way to Kathmandu despite ongoing protests in Tarai so that he can commemorate his achievement.
At the programme, Education Minister Girirajmani Pokhrel said that TU has been plagued by political interference of late and called for such malpractices to end.