Ministry of Education has published the Merit list of the Candidates selected for the MBBS scholarship to study in the TU affiliated different colleges.
The selected candidates are requested to apply with the college priority within Poush 14, 2074 to the Ministry of Education, Kesharmahal.
Similarly, the candidates who don't agree to the list are informed to apply within Poush 11, 2074.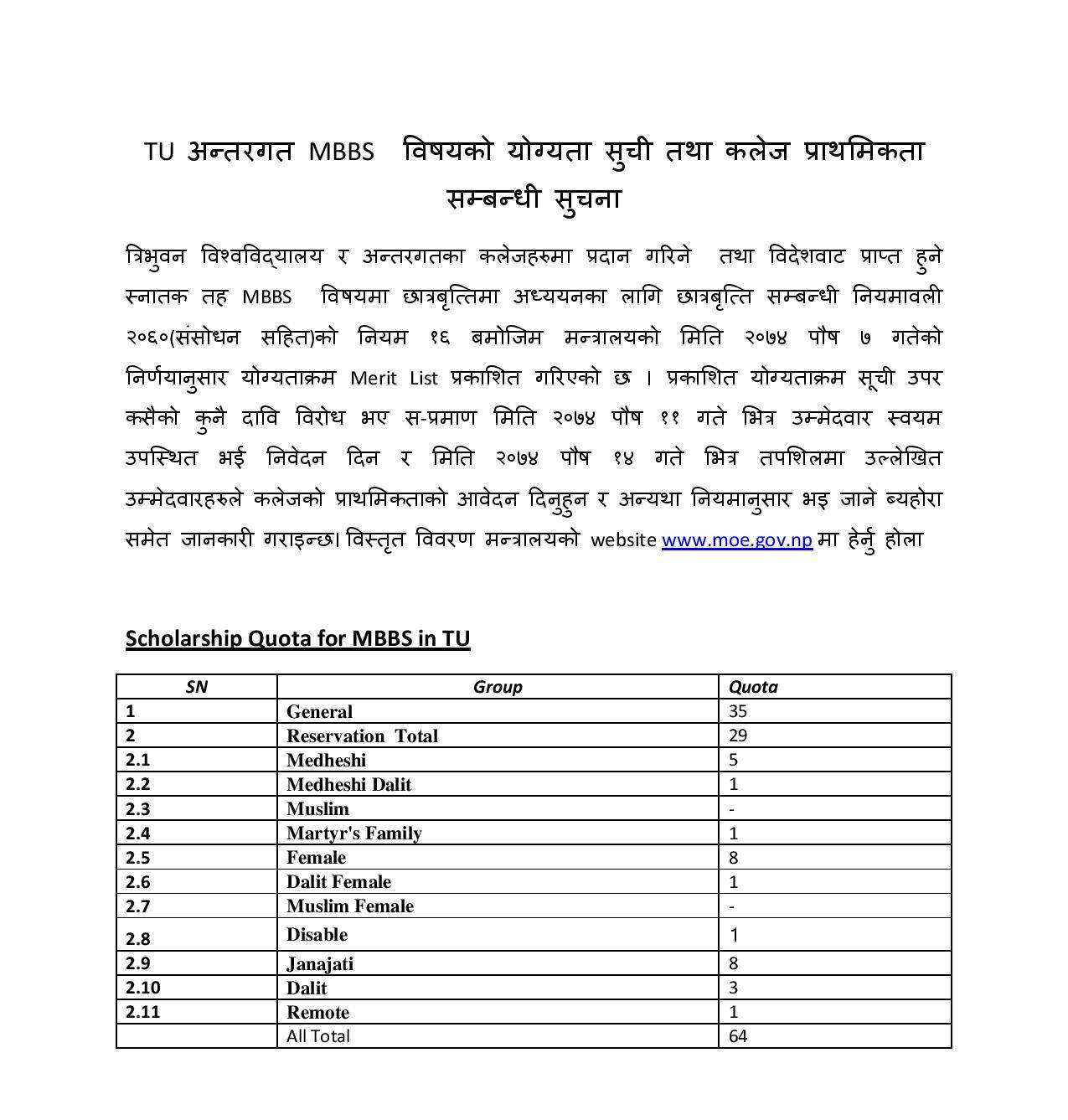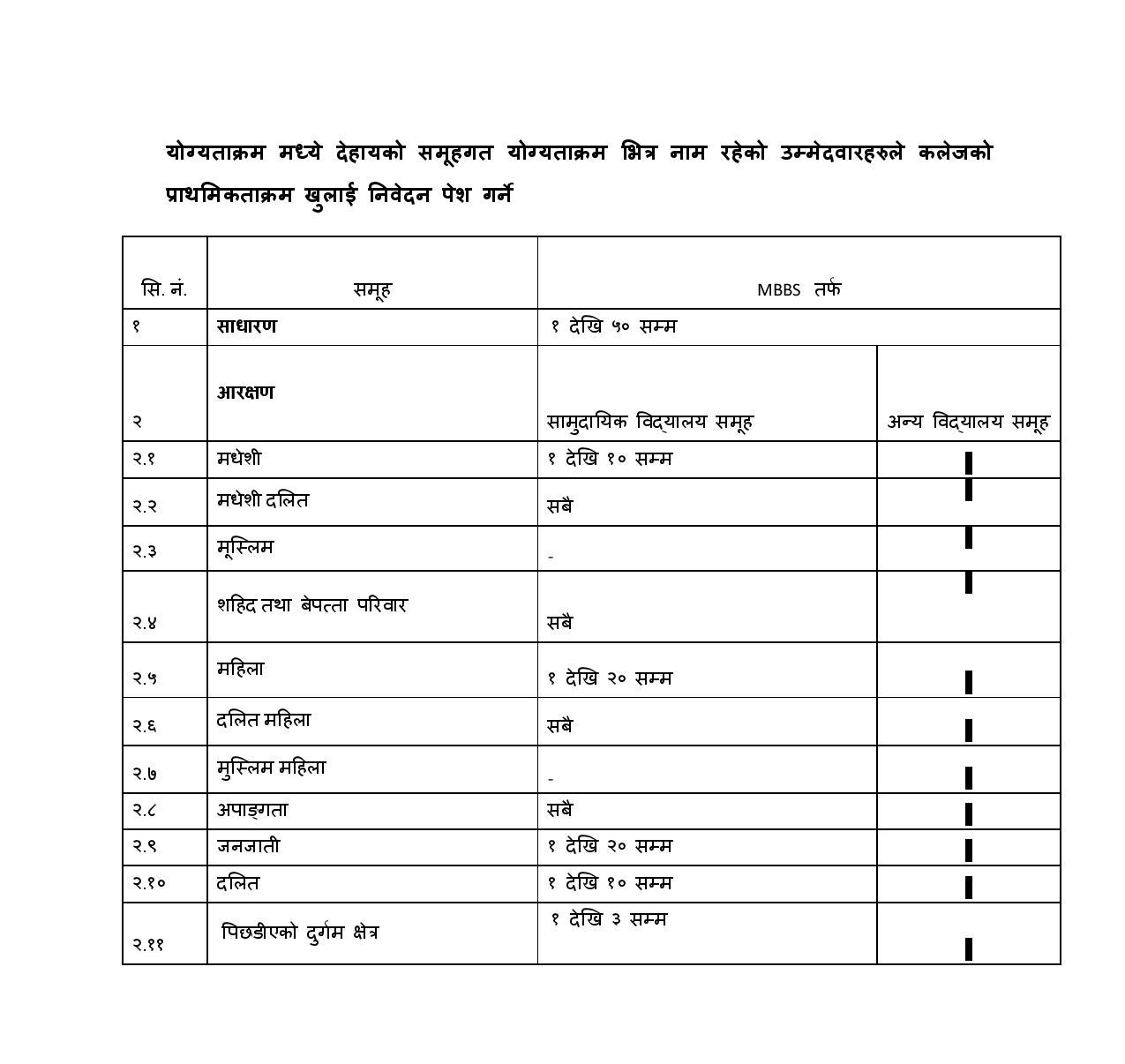 Find the full pdf file of the merit list here:
TU_MBBS_Scholarship_merit list

Find the application form download here:
MBBS Scholarship application form for selected candidates