In a dramatic move, California based Facebook Inc, killed a vibrant education discussion group of Himalayan Country, Nepal in the mid-night of April 20.

At the time it faced the brunt of facebook's dramatic action, it has 76 thousands active members. Founded nearly 4 years ago by the founders of edusanjal.com, the group www.edusanjal.com: The Nepalese Educational Website , was the vibrant group to discuss various education related contents and issues which are of interest for Nepalese students.

Image 1
: Upper (our group, which was recently deactivated by facebook)
"The best part of the group was, students used to ask the query and other students, seniors or lecturers used to answer them. Peer to peer help, and sharing information regarding scholarships, examinations, courses and colleges used to benefit students a lot", said a member of the group, Kalpana Chalise.
Mahesh Khadka, a students who is currently pursuing MBS in ShankerDev Campus said, "I came to know about this group ( www.edusanjal.com: The Nepalese Educational Website ) when i was waiting the result of plus two Management and joined it later. Till now, the group helped me a lot giving timely information about routine, exam center, results of Tribhuvan University".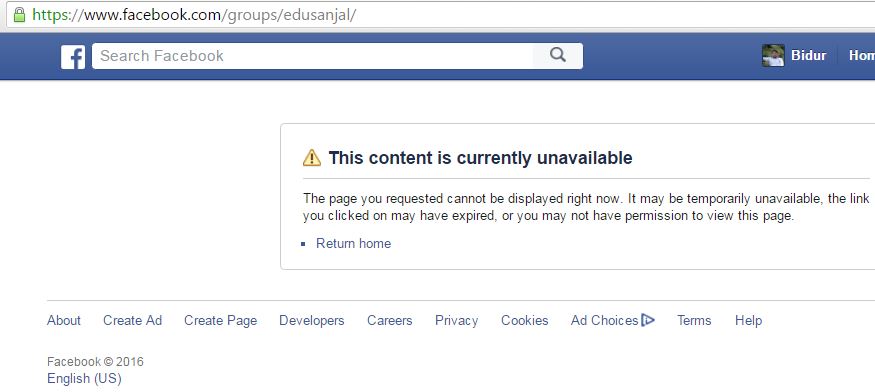 Image 2
: Current status of group
Prakash sharma, The marketing director of edusanjal.com said, "we did not felt the need of operating discussion section in our site, as the group was meeting the needs and expectation of students" but now, we have to think critically. The facebook which can kill our group without giving us any prior notice, can kill our pages anytime soon.
We used to believe that Facebook helps and promotes the education activities but now, we do not have a word to say. We are in shock and despair.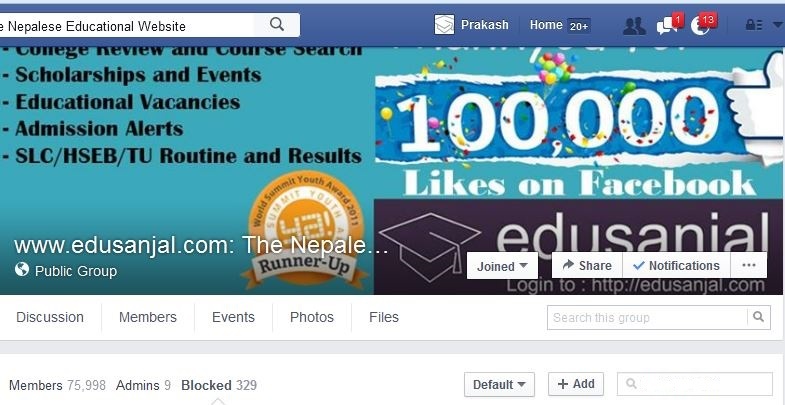 Image 3: The group's header image showing membership counts.
The group was the most popular education discussion group of this Himalayan country.
Apart from this, during and after the massive Earthquake strike Nepal, nearly a year ago, this group played a major role by disseminating information regarding Earthquake preparedness.
Chairman of edusanjal.com said, "I have appealed for the restoration of the page on 20th of April, but till now I have not got any specific information from their side". The support inbox contains an image of spider and just few words "Thanks for reporting".
He further added,"as we always tried to help students and did nothing wrong, our team is hopeful that after probing the matter, facebook will restore our group".
Image 4: Thanks for reporting; a reply from facebook
We are hopeful that justice will prevail, he added. No matter what will be the result, now edusanjal.com will focus mainly on those areas in which it has direct control, i.e. its own site. It will be inconvenient for students initially but the service will be reliable.