Dhulikhel, Dec 15 (RSS): A total of 1,349 students of different levels have been graduated today on the occasion of 23rd convocation day of the Kathmandu University (KU).

The KU said that 21 students received PhD graduation while 51 students completed MPhil.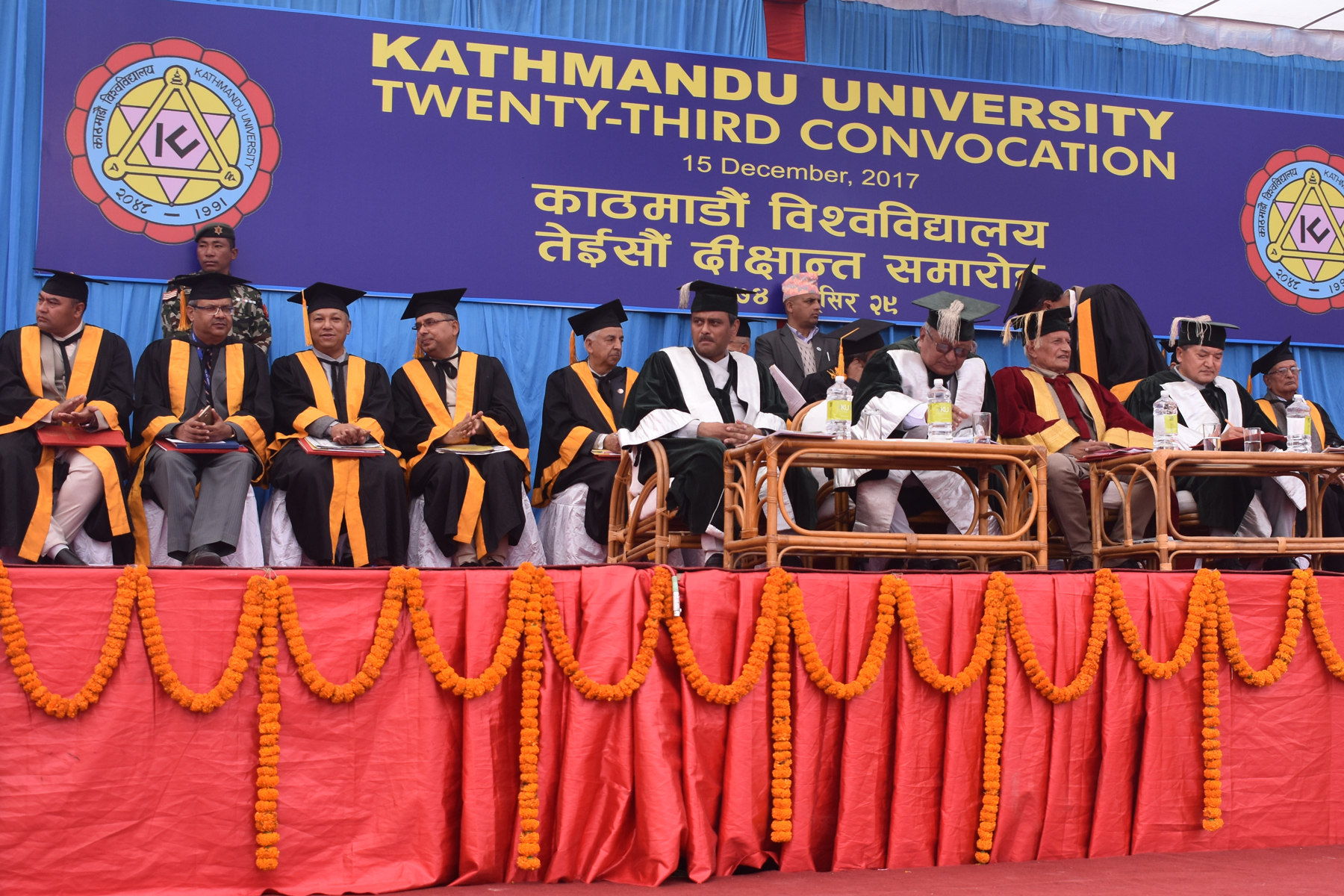 Altogether 388 were graduated with Master's Degree. Likewise, 25 students received ME graduation and 109 Masters in Business Administration (MBA) and EMBA.
So far, the KU produced 12,236 students from School of Medical Sciences, 1039 from School of Education, 2097 from School of Arts and 4983 from School of Management.
Total number of students being graduated from the KU stands at 25,873.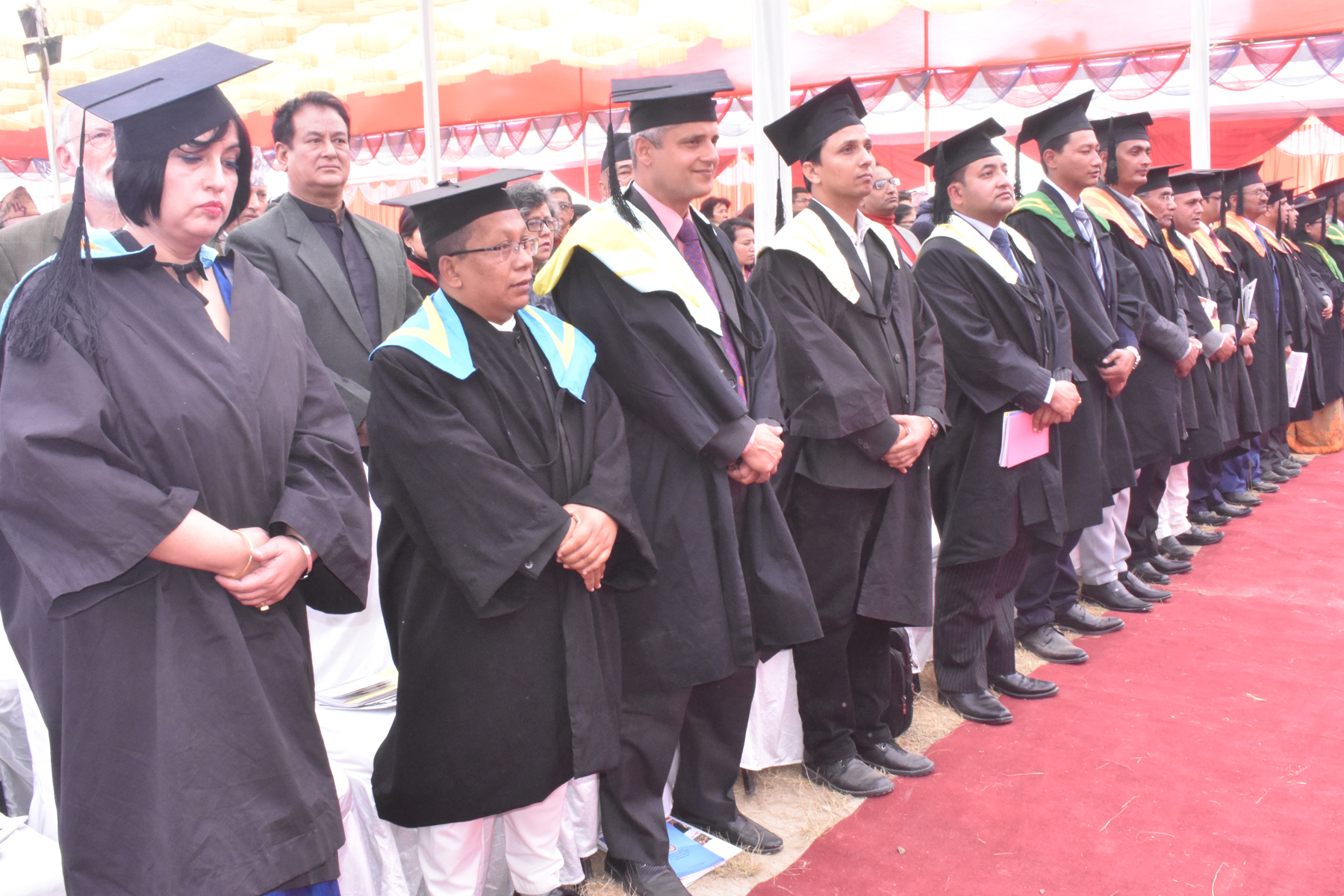 At a programme organized in Dhulikhel, Pro Chancellor and Deputy Prime Minister and Minister for Education Gopalman Shrestha expressed his confidence that the graduated students would be instrumental in the nation building.
Likewise, Vice Chancellor of the KU, Prof Dr Ramkantha Makaju, said that the government and society should join hands together to ensure an access to university education to the students of poor communities.