CTEVT today publishes an urgent notice for students, guardians and all the concerned individuals barring enrollment in PCL Nursing program for the academic year 2073/74.
As this college has not renewed affiliation with CTEVT, this year this college is not allowed to enroll students.
But this college has publishes advertisement in Kantipur National daily on Bhadra 29, calling students to enroll in this college. CTEVT clearly mentioned that, if any students get enrolled in this college, council registration of those students wont be done, and the college/students or guardian involved in the admission process will have to bear the consequence.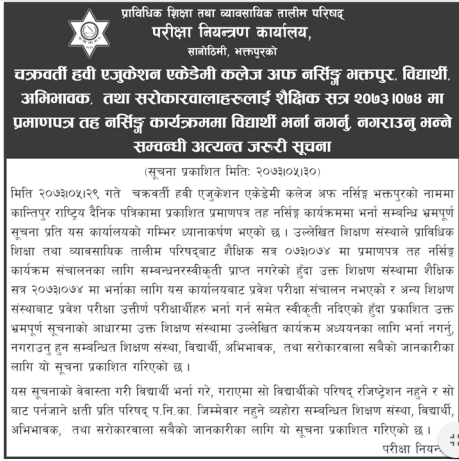 ANOTHER NOTICE