Council for Technical Education and Vocational Training (CTEVT) today publishes the examination results of Diploma in Engineering second year, 1st part (back). These examinations were held on 2073 Falgun.

CTEVT has cancelled the results of the following students who were found cheating during examination.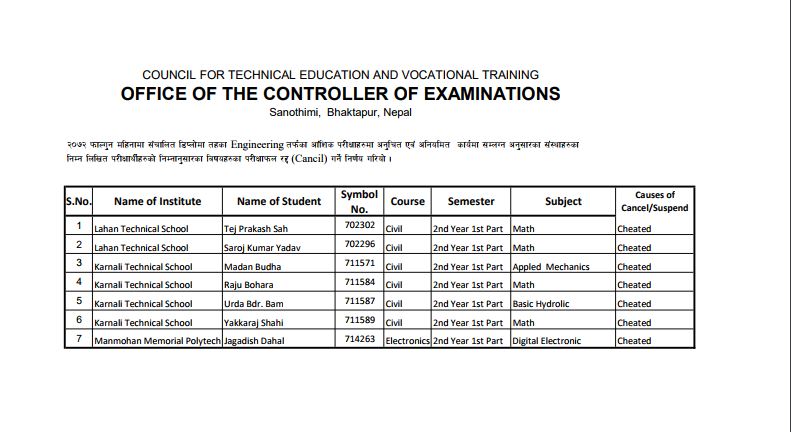 To view the results, download the result file from the link given below.
Diploma in Engineering Second Year First Part Results.pdf