Tribhuvan University, Faculty of Management, Dean office Kirtipur today pubishes the examination routine of regular examination of 2017 of the following subjects:

Bachelor of Business Administration (BBA)
Bachelor in Business Management (BBM)
Bachelor of INformation Management (BIM)
Bachelor of Public Administration (BPA)
Bacheor of Travel and Tourism Management (BTTM)
Bachelor of Hotel Management (BHM).
To view your exam routine please download this file.
Download BBA, BBM, BIM, BPA, BTTM and BHM 4th and 6th Semester Exam Routine.pdf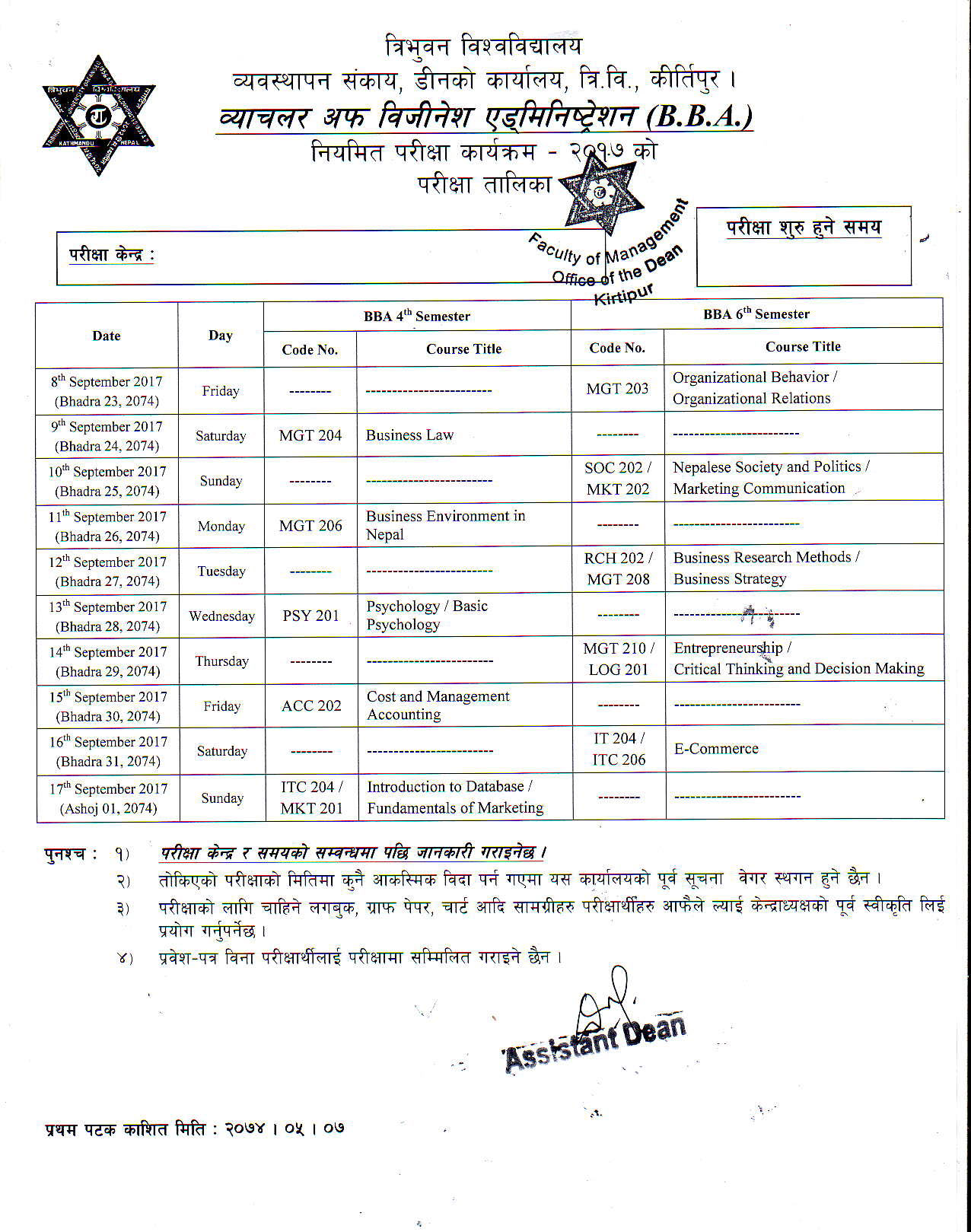 To view routine of all programs download the PDF.
Download BBA, BBM, BIM, BPA, BTTM and BHM 4th and 6th Semester Exam Routine.pdf