All Nepal National Independent Student Union-Revolutionary (ANNISU-R), a student union affiliated to CPN Maoist Center, has padlocked the office of Council for Technical Education and Vocational Training (CTEVT) accusing financial irregularity and breaching affiliation law. According to latest media reports, CTEVT is making preparations to issue affiliation to colleges which do not meet the basic infrastructural requirements. The CTEVT was planning to issue affiliations to about two dozen schools for different programs.
Student unions accused that, " CTEVT is set to issue new affiliations after taking millions in bribes from these controversial colleges under the direct involvement of Education Minister Gopal Man Shrestha".
The agitating ANNISU-R cadres took away 12 folders containing documents before padlocking the offices of the CTEVT Vice Chairperson Dr Kul Bahadur Basnet, Member Secretary Pushpa Raman Wagle and Spokesperson Jeeb Narayan Kafle on Friday.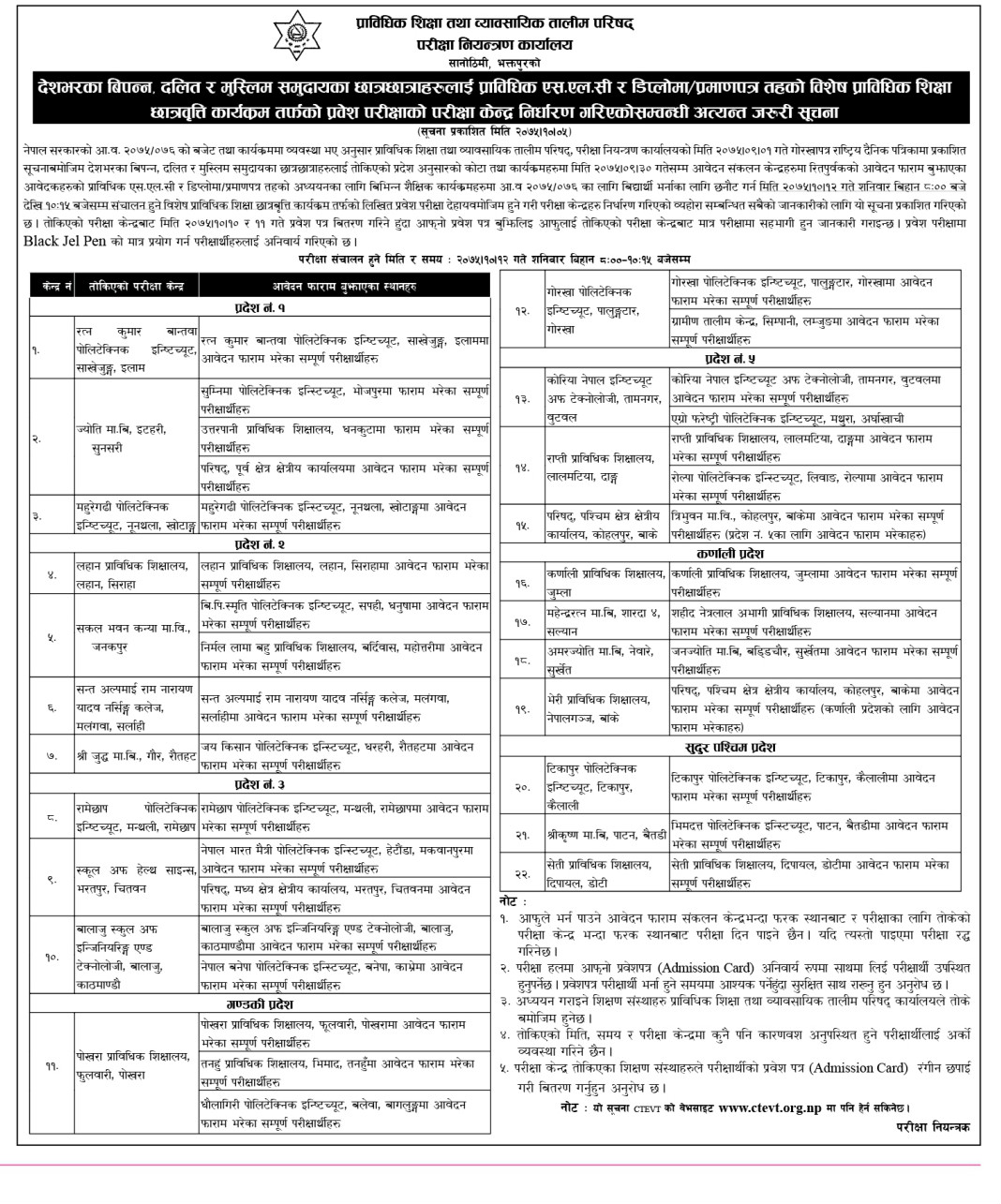 ANNISU-R central secretary and CTEVT coordination committee Achyut Bhatta warned that if government continues with its decision to grant affiliation to the controversial colleges, they would resort to the protest.
He said that if the CTEVT meeting called for today refrains from taking such decision, the confiscated documents would be returned.
More than 300 private schools have applied for affiliation to the CTEVT for over 600 programs between 2001 and 2011. Among them, about two dozen schools for 36 different programs were waiting for the CTEVT approval.
The CTEVT has shelved nearly 3,000 proposals that were called by the CTEVT in 2012. Among them, 1,693 applicants have already paid a fee of Rs 100,000 each to get affiliation to run the vocational training programs. Since 2012, the CTEVT has not called for affiliation proposals to run vocational courses in the country.
"CTEVT used to take bribe while issuing affiliation to the schools in the past," said a high ranking official at the CTEVT. "It cannot be denied this time also. The officials of CTEVT are also involved in such scandals while pressure comes from the Ministry of Education," he said, requesting anonymity. "Education Minister might have pressurized to forward the procedure to issue affiliation," he added.
Bharat Regmi, board member of the CTEVT, said that they held a meeting on Friday at the Ministry of Education, regarding the issuance of affiliation. "Audio-visuals were presented in the meeting that started from yesterday," he said.
"We will decide to issue affiliation to all the applicants from 2001 to 2011 on Sunday. In our country, anyone is blamed for irregularities in course of work but we will not stop from moving ahead with our plan," Regmi said. "The federal states will decide on the remaining applicants since 2012 as per their needs in line with federalism," he added.
Sources: Ekantipur/THT