Tribhuvan University office of the controller of examination, Balkhu today publishes the examination schedule for 2 years LLM Second Year according to the yearly examination calendar for 2073.
The examination will be held from 12 am to 4 pm.
The examination of LLM 2nd year will start from Chaitra 20 and will end on Baishakh 12, 2074.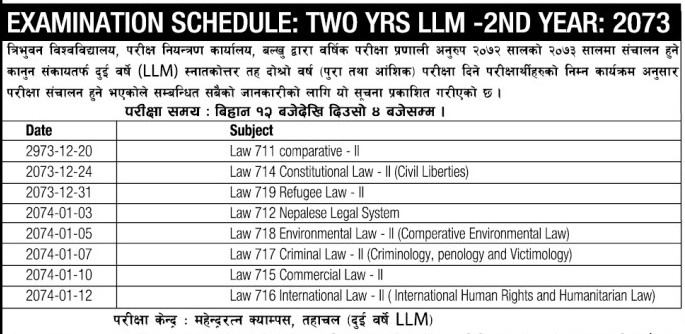 OLD Examination Schedule for Reference Only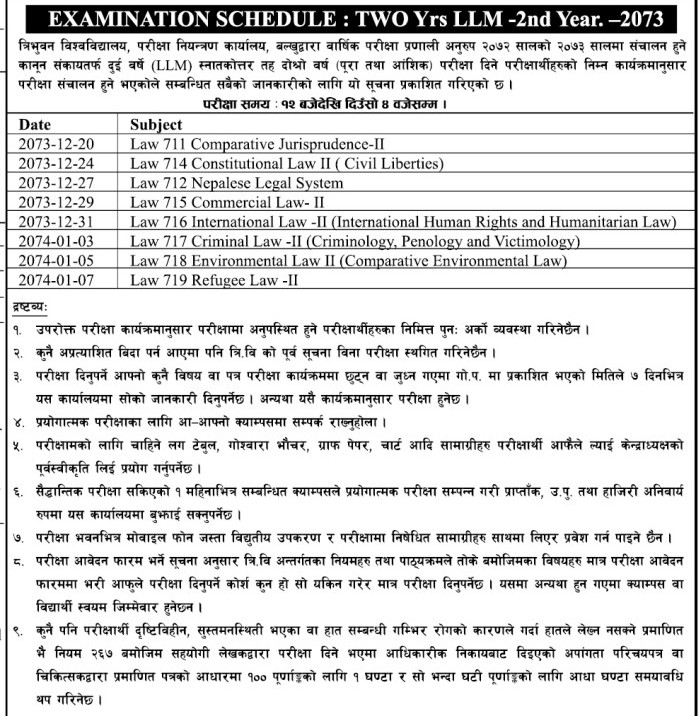 Note: If you have failed to submit exam application form, you can submit the form in your respective campuses within Chaitra 2, 2073 paying double fee and such campuses have to submit the collected examination form to examination controller office within Chaitra 3, 2073. Private students can submit their examination form directly to examination controller office on Chaitra 1 and 2, paying double fee.