Update: 3rd September, 2018
Purbanchal University publishes examination center notice.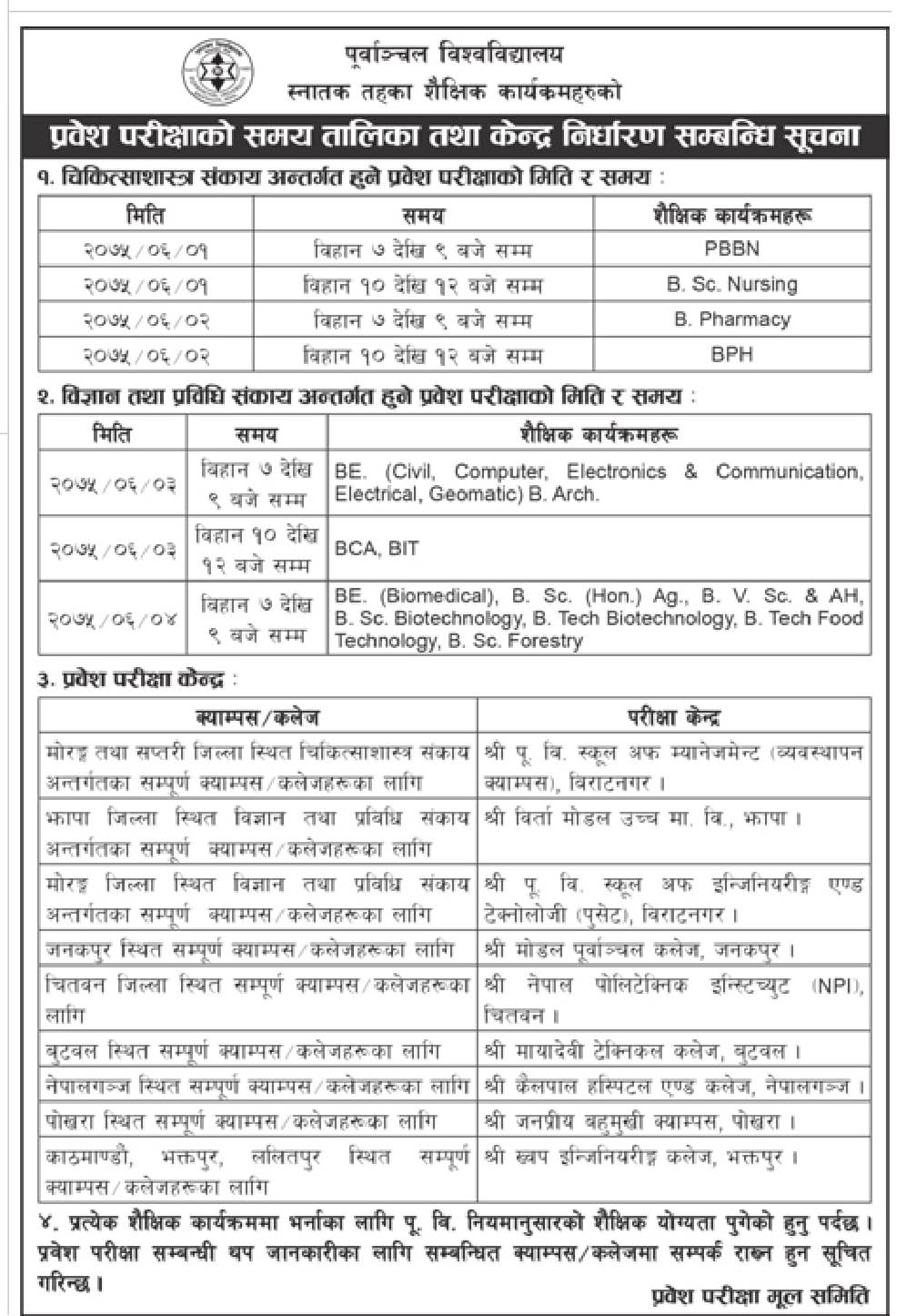 Purbanchal University, Institute of Science and Technology announces entrance examination for enrollment in constituent and affiliated colleges for the academic year 2075/76 in BE Civil, BE Computer, BE Electronics and Communication, BE Electrical, BE (Biomedical), BE (Geomatic), B.Arch, B.Sc. Hons (Ag.), B. V. Sc & AH, B.Sc Biotechnology, B.Tech Biotechnology, B.Tech Food Technology, B.Sc. Forestry, B.C.A and B.I.T.
Entrance fee: Rs. 1500
Application deadline:
With regular fee: 2075/05/13 up to 4 pm.
With double fee: 2075/05/20 up to 4 pm.
Entrance examination date will be fixed later.
Read the official notice below for detail information.

Download
Scholarships provisions: According to Purbanchal University scholarships act-2068, 10% (5% merit an 5% reserved) scholarships is available.